Microsoft continues to depict a Gypsy fortune teller, trying to find a particular information on photography.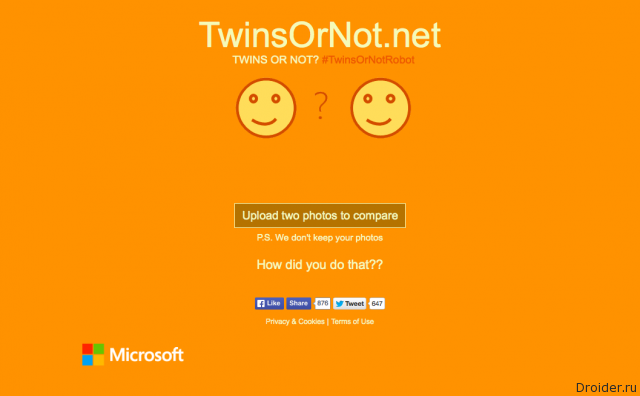 A Few days whole Internet was having fun servicom How Old determining the age of the people in the pictures. Now the Redmond company is trying to compare people from two different images to establish their identity.
The Service has been called TwinsOrNot and completed in the same style as that of the predecessor. The functionality is simple: upload 2 pictures each of which there is only one person. The system then analyzes the image and shows the percentage of similarity between the people in the photographs.
So, our author said he look like Tom hardy, but Microsoft do not think so.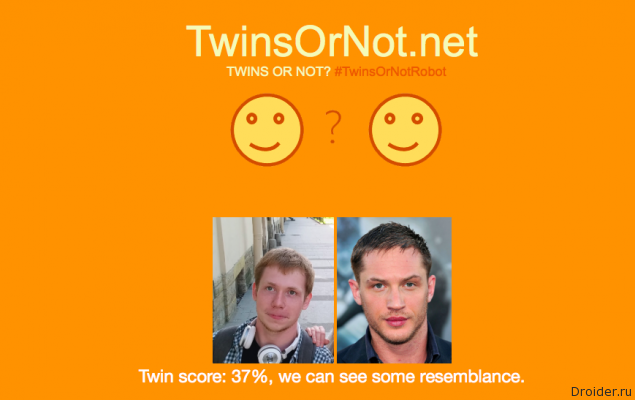 Most of all, entertain the audience with another viral service is not the main goal. The company is trying to improve algorithms for facial recognition that will bring search engines to a qualitatively new level.