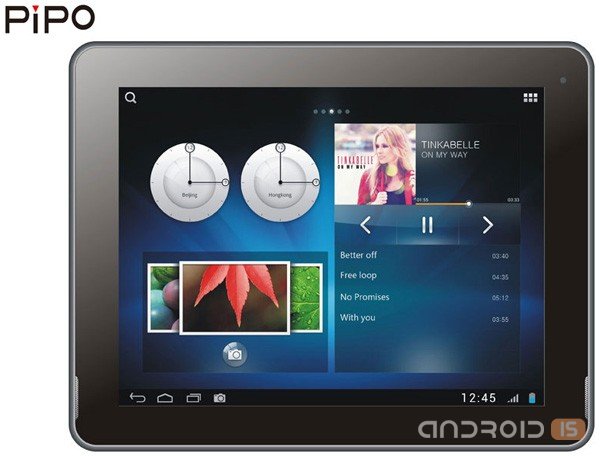 Soon after the start taking pre-orders for a 9.4-inch tablet Pipo M8Pro, the Chinese company Pipo decided to add some fun to your portfolio, preparing for the official announcement of the tablet Pipo M6 chip which will be a 9.7-inch multi-touch IPS display with high resolution of 2048x1536 pixels.
According to preliminary data, published on the official forum Pipo, tablet Pipo M6, in addition to the cool display, get very good hardware platform Rockchip RK3188 in the composition which includes a Quad-CPU ARM Cortex-A9 frequency up to 1.8 GHz and a graphics accelerator Mali-400. Also, there is information that the novelty will have 2 GB RAM, aluminum shell, dual camera and running OS Android 4.2.2.
Let me Remind you, this information was published in a small note on the manufacturer's forum and is not official. More detailed information and terms of sale will be announced after the official announcement of the tablet Pipo M6.