On the territory of Technopolis "Moscow" by the summer there will a pilot site for testing drones-couriers. This was stated by Konstantin Fokin, General Director of GBU "Centre of innovative development".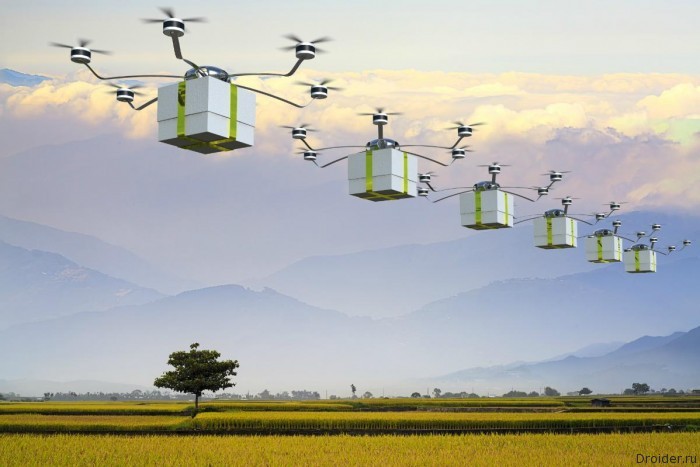 According to him, representatives of the business will test drones that can deliver pizza, sushi or parcel several times faster than the courier by metro or car. Moreover, these aircraft are more environmentally friendly than the above vehicles.
"We invite the manufacturers of copters, users, potential buyers and representatives of the city authorities. They will be able to test the copter to verify their capabilities. Pilot on the use of drones for delivery can also be performed in the ENEA or parks, if permitted by the city authorities. The drone at speeds of 60 km/h will fly 10 miles in five minutes, this is much faster than courier or subway cars," — told about the plans of Konstantin Fokin.
Resident addressed the Federal authorities with a proposal to allow the quadrocopter to fly in the airspace of Moscow without special approvals. The speaker also added that the average cost of 1 drone is 2-3000 dollars, and has a range of 10 km. it is possible that this method of delivery will be more cost-effective.
"At the moment the copters can't fly in Moscow, as in other regions. Now they are almost outside the law. In June 2014 the Syktyvkar pizzeria "Dodo Pizza", which used the drone for delivery, wanted to impose a fine for violation of the rules of use of airspace. As a result, the court overturned the fine, but from a pizza delivery drones, the company refused", — said Konstantin Fokin.
Earlier, a similar method delivery approved Amazon and some time used in Syktyvkar pizzeria.