Sony held a large-scale presentation in the framework of the exhibition CES 2015, which presented a new modification of the SmartWatch 3.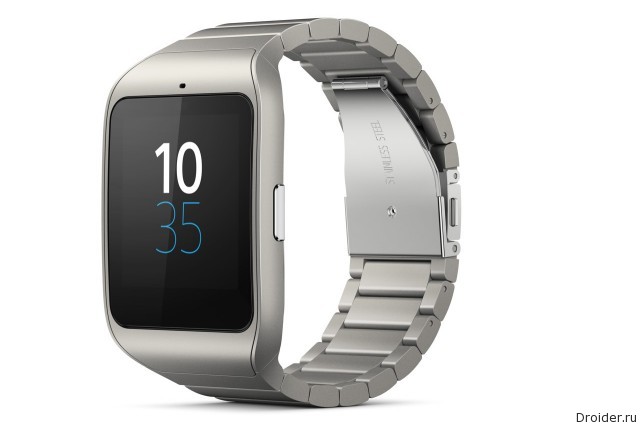 The Main feature of the modification of smart watches, presented in Las Vegas, was the stainless steel case.
The Technical characteristics of the devices based on Android Wear, compared to a watch on a silicone strap, has not changed. It has the same 1.6-inch transflective display with a resolution of 320x320 pixels, 4-core ARM A7 processor with a clock frequency of 1.2 GHz, 512 MB RAM, 4 GB of internal memory, as well as protection from moisture and dust according to IP68 standard. Other features of the smart watch from Sony can be found in videoobzor.
Primechatelno that the 24 mm strap is made of metal, if desired, may be replaced by any other. It is important to observe the size.