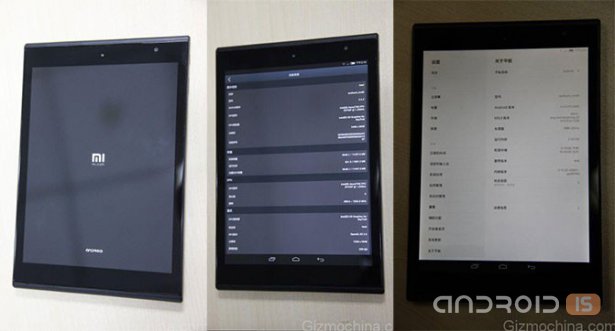 Rave reviews, a high level of popularity and sales of steel for the Chinese company Xiaomi best incentive and inspiration for the development of the second generation of the successful models of MiPad tablet, known online under the code name Xiaomi MiPad 2.
In particular, this is reported by Chinese sources, confirming rumors spy images of the yet unannounced new products, and while there is absolutely no evidence that the photo depicts exactly Xiaomi MiPad 2, we will be interested see fixies you can find out the anticipated features of the new tablet.
And interest Xiaomi MiPad 2 really is huge. If you believe the rumors, this time Xiaomi company decided to abandon the chipset NVIDIA Tegra, choosing as the hardware basis of a tablet MiPad 2 high-performance Intel processors, clocked at 1.8 GHz. Display of a novelty, allegedly, will retain the same characteristics, including a diagonal of 7.9-inch and a resolution of 2048x1536 pixels.
Also, Chinese insiders mention the flash drive capacity of 16 GB, support memory card, 2 GB of RAM and a slightly outdated version of Android 4.4 with a proprietary shell MIUI. About the cost, the date of the announcement and other characteristics of the tablet Xiaomi MiPad 2 is unknown, however, if all of the above information do get confirmation, we can assume that in the near future the representatives of Xiaomi will delight the official presentation of the MiPad 2.