The Resource iFixit, known for an irresistible desire to disassemble gadgets and mobile devices, reached hours Moto 360. Specialists are not only fully razvitii smart watch and charger, but appreciated maintainability. Experts of laboratory have found one interesting feature of the new items.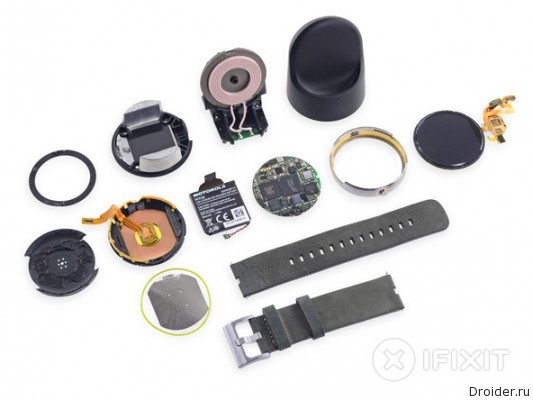 Under a round 1.56-inch LCD display, the Moto 360 lies not so many electronic components. iFixit found a TI OMAP 3 processor, RAM 512 MB, storage 4 GB, a couple of microphones, vibration motor, as well as heart rate sensors and pedometer.
Special attention should discovered a battery which was a little less, as it should be. In the official specifications battery capacity for Moto 360 is stated as 320 mAh. And under the cover hides a battery of 300 mAh.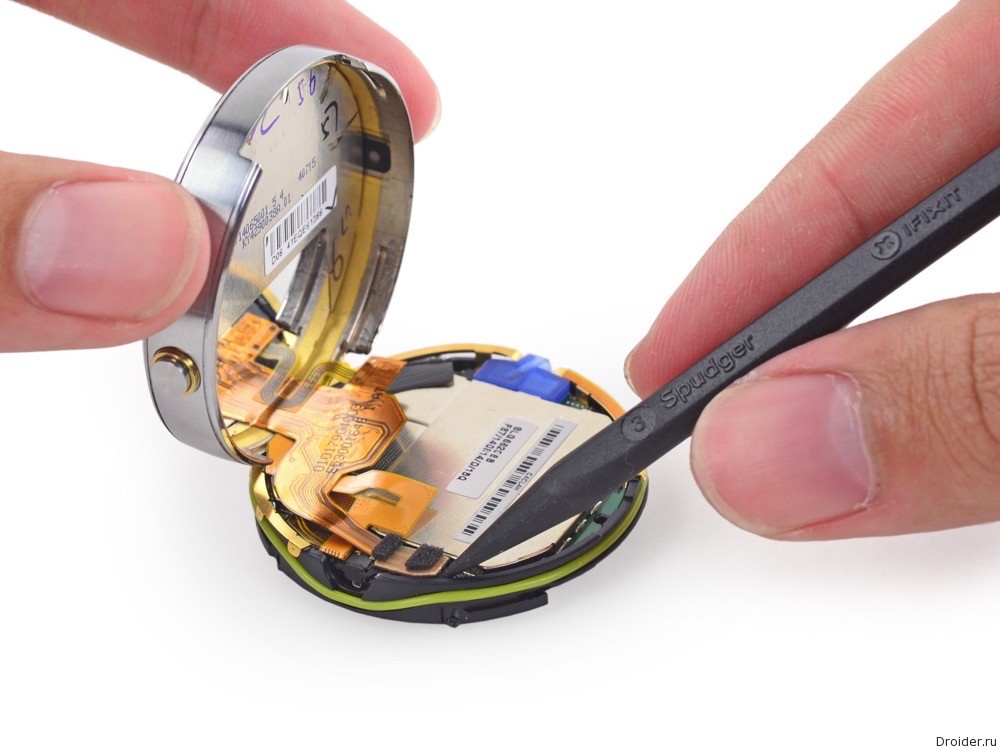 Motorola has responded to this discovery very quickly and assured the public that this is only a temporary measure. Subsequently, the battery will be given to the stated value. But cardinally the situation with insufficient working time is not correct. Watch uneconomical use of CPU, so the gadget has a long battery life.
With regard to the maintainability of the smart watch from Motorola, then iFixit scale accessory only gained 3 points out of a possible 10. Low score is associated with a large amount of glue and a high probability of leakage when reassembling the device. In addition, the experts noted that to access the battery and display, they had to completely disassemble the watch.