The laboratory Specialists iFixit continue to analyze and assess the maintainability of different devices. Not so long ago it fell into the hands of the tablet from Google that was created within Project Tango.
Device was predstavleno back in June. Then the representatives of the Internet giant has announced that it plans to release a limited pariah of new tablets, most of which had to get to the application developers. The cost of the device was 1024 dollars.
As for the filling, the tablet equipped with 7-inch screen with a resolution of 1920x1080 pixels, the processor NVIDIA Tegra K1, 4 GB RAM and 128 GB of internal memory, and a set of special sensors that allow you to register multiple parameters. On the basis of obtained data the device can generate a three-dimensional model of the room.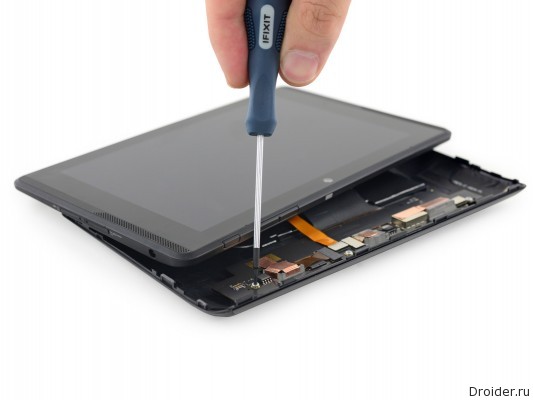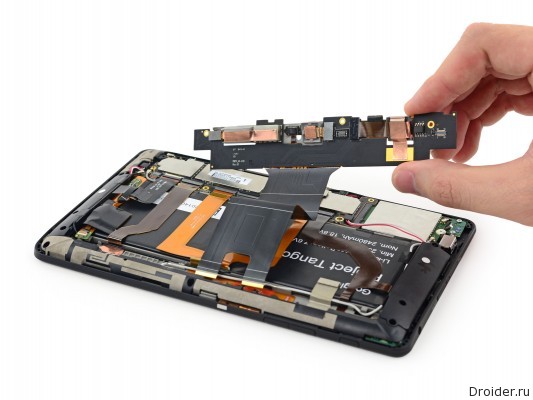 If we talk about the process of dismantling tablet, iFixit literally immediately faced with certain difficulties. First, they were associated with the fact that in the case of the device there's a lot of different cables that impede access to major components. The final grade in the slag maintainability iFixit were 4 points out of a possible 10.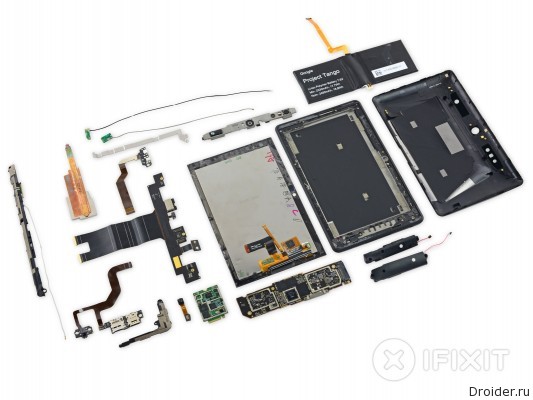 Earlier, experts of this laboratory are already razbirali smartphone Project Tango and it's got a much higher rating.
More information and photos of the disassembly process can be found on official website.