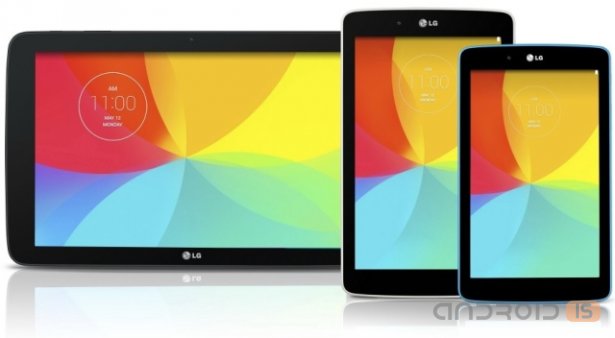 LG is preparing to release three new tablet series G Pad, the presentation of which, allegedly, will take place today in the framework of the exhibition MedPI 2014 in Monaco.
Presumably, the range of G Pad tablets will join the G Pad 7.0 with 7-inch display, the G Pad 8.0 with an 8-inch display, which is positioned as the optimal multimedia solutions and tablet G Pad 10.1, respectively, equipped with a 10.1-inch display and a high-capacity battery. All three tablets will be running Google's Android operating system and will complement the series of devices in the medium price segment.
Among the features of new products insiders call support for all corporate functions of LG, including an interactive notification window QPair 2.0 and a unique system unlock the screen Knock Code. Learn more about the specifications of G Pad tablets, we learn only after the official announcement of novelties, we should also remember that in addition to a trio of G Pad tablets, LG is preparing this month, several high-profile presentations, the most striking of which will be a display of the new flagship LG G3, scheduled for may 27.