The Company LG has officially unveiled the smartphone called the G Pro 2. Novelty has become a bit more powerful and has got a number of interesting features. About the timing of the sale are not yet known.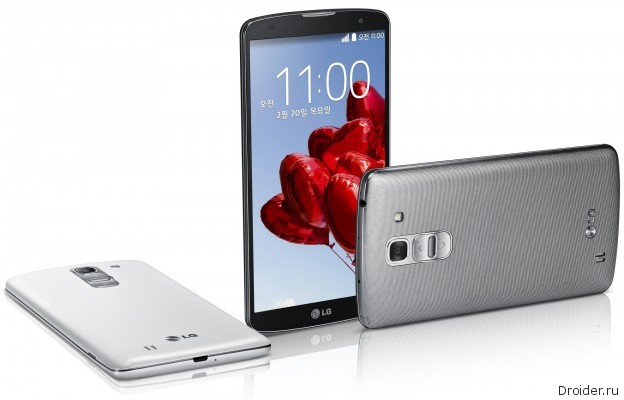 In terms of design, no major changes have occurred. The device size is increased slightly, the smartphone became wider and longer due to the use of a larger display. But decreased the thickness of the device and, as a consequence, the weight remains the same.
LG G Pro 2 uses an impressive 5.9-inch touchscreen IPS display with Full HD resolution. Not only increased, but the power of the processor, instead of Snapdragon 600 that was in the G Pro, the novelty has received the Quad-core Snapdragon 800 with a clock frequency of 2.26 GHz, 3 GB of RAM and 16 or 32 GB of internal memory to choose from.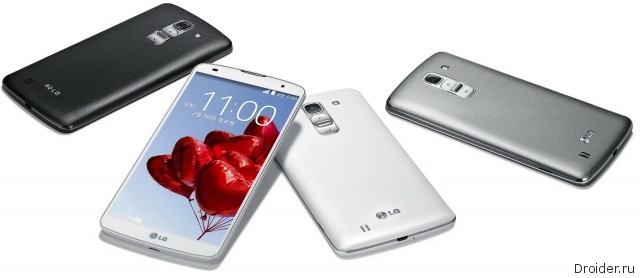 The creators of the device modified the unlock function with the help of taps – KnockON, now called Knock Code. Captures tens of thousands of different combinations of tapping. And to make it easier to cope with a large screen with one hand, is the ability to scale interface.
To See firsthand the new flagship will be at the annual exhibition MWC 2014 in Barcelona, but the release date is still kept secret. It is only known that buyers will be available several color solutions of smartphone to choose: red, black, white or titanium.