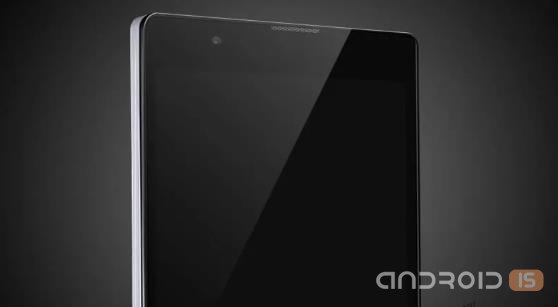 Apparently, the Chinese company Cube gives preference to extremes by changing the direction from the smallest devices to the real giants.
As reported by Chinese news portal, the company Cube has announced on the market their new camera of Cube Talk 69 - really giant size phablet with a recommended price tag of $247.
So, a feature of 6.95-inch display with a resolution of 1920x1200 pixels, made by technology OGS, plantation Cube Talk 69 is based on the new eight-core CPU ARM Cortex A7 based SOC MediaTek MT6592 with a clock frequency of 2 GHz processor and a graphics controller Mali-450.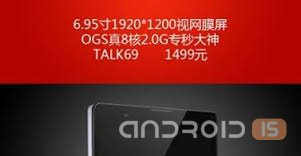 Further specifications giant novelties include 2 GB of RAM and 16 GB of internal memory, a MicroSD card slot, 13-megapixel main camera, adapters Wi-Fi and Bluetooth, GPS receiver, support 3G, two slots for SIM-cards, the Android operating system (unknown version) with MIUI user interface.
Unfortunately, the announcement of the phablet Cube Talk 69 did not disclose all the technical details of a novelty, apparently, the manufacturer wants thus to stimulate interest in its apparatus. Release date and geography of sales is also still unknown.