During the March the presentation of the Galaxy S4 for many was left unnoticed the appearance of the first game controller from the Korean company Samsung. Only now the new product called the Smartphone Gamepad officially announced.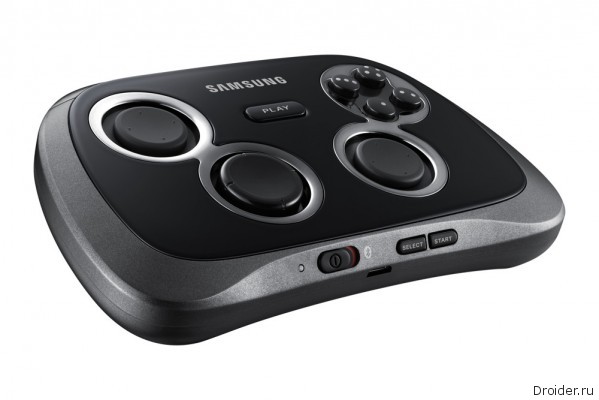 The device looks very restrained. But if you look at the entire lineup of Samsung, it fits perfectly in there. In addition, the joystick must first be a convenient form of housing, and with this the Smartphone Gamepad, looks like a full order.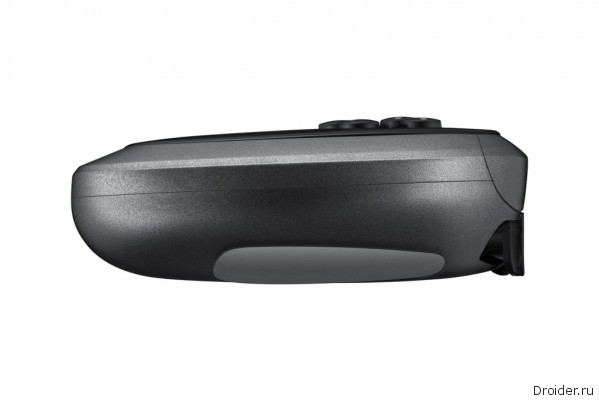 As well As other similar accessories, controller Samsung can connect to smartphones via Bluetooth. Secure mobile device can be on a special tripod, there is a size limit. Smartphone Gamepad supports smart phones with a diagonal from 4 to 6.3-inch.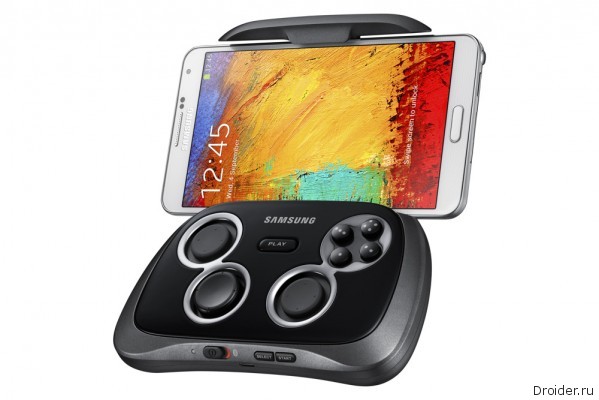 The Korean manufacturer has assured that their development will be to dock with any mobile device based on Android version 4.1 (4.3 is better) and above. But for smartphones from Samsung will be available a separate feature associated with the button Play. Clicking the button invokes a context menu with the games supported by the controller. According to the developer, these games already, there are at least three dozen.
A New Smartphone Gamepad needs to go on sale worldwide very soon. Price of the device is still unknown.