Google has made users a little gift, updating the range of devices in the Google Play store. Now to everyone available LG G Pad 8.3 and Sony Z Ultra Google Play Edition and white ASUS Nexus 7 (2013).

The output of the LG G Pad 8.3 and Sony Z Ultra from ' Google Play Edition means that users have at their disposal devices with pure Android OS 4.4 KitKat. Suitable such devices are those who do not like add-ins from the manufacturer, and appreciate fast and timely updates. The device from the line of Google Play Edition are updated almost simultaneously with the nexus.
Recall that the LG G Pad 8.3 is equipped with a Full HD display, Quad-core Snapdragon 600 with a clock frequency of 1.7 GHz, 2 GB RAM and 16 GB of internal memory with the possibility of extension.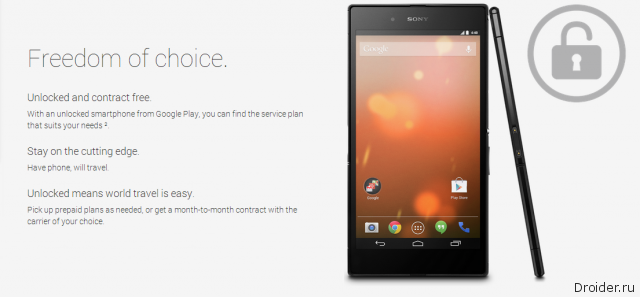 The Main feature of the Sony Z Ultra is the screen size. This smartphone has become the largest on the market. The display is 6.4-inch. Also, the device is equipped with a powerful Snapdragon processor 800 with a clock frequency of 2.2 GHz and protected from dust and moisture housing.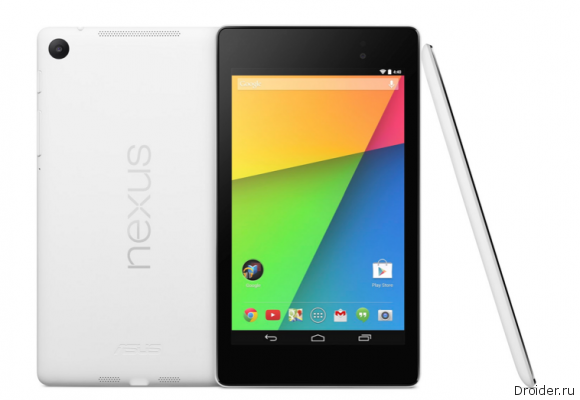 As for the Nexus 7, now users have the opportunity to buy not only black but also a white version of the device. The novelty is already available in the online store Google. To store shelves white Nexus 7 will arrive later. Features and price of the tablet remains unchanged.