As you get closer to the annual conference Google I/O 2013 in the network an increasing number of rumors regarding what exactly is going to present to the world, Google. This time the speculation has affected the new generation of tablet Nexus 7, its specifications and the approximate cost which is 199$.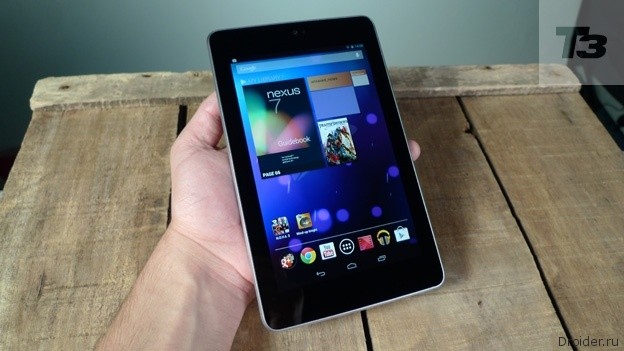 According to the analyst from KGI Securities, the new generation of 7-inch "nexus" will be presented at this conference. As before for the production of "tablets" will be responsible by ASUS, in favour of that provided by the source of sheet supply of the main parts of the device.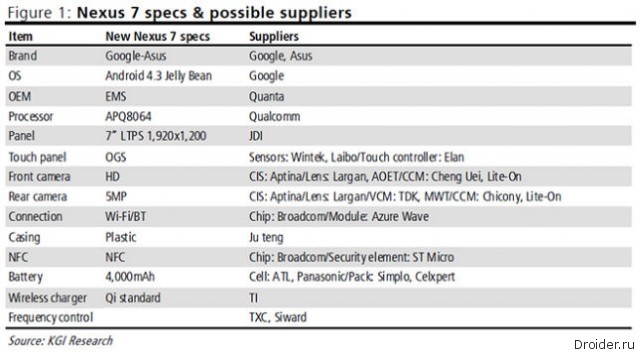 Main specifications of the new Nexus 7 following: 7-inch LTPS display with a resolution of 1920x1200 pixels, Quad-core Qualcomm Snapdragon S4 Pro, 5 Mpix main camera and a battery capacity of 4000 mAh.
It is Expected that new work will be on the new Android OS version 4.3 Jelly Bean. Anyway, we again want to remind you that it is only a rumor and finally they will be dispelled only with the official presentation of the device.