In Google Play not so long ago there was a app that can turn your phone into an old-school business card holders. There are already quite a lot, but they adopted the design of new operating systems and "dip" into the past is unlikely to succeed.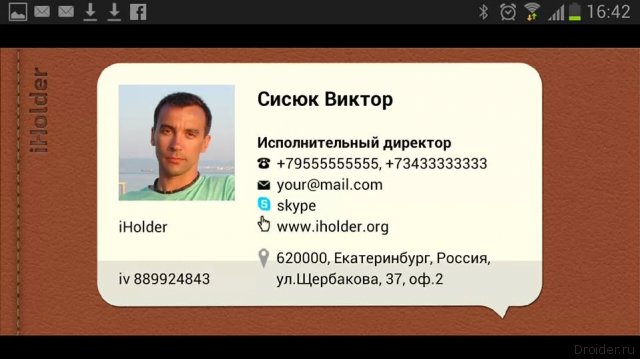 iHolder immediately comes to interaction, but to start you need to register. After it scans your address book to find those already using it. If you can't find anybody, add contacts from the app or invite friends and colleagues to use it.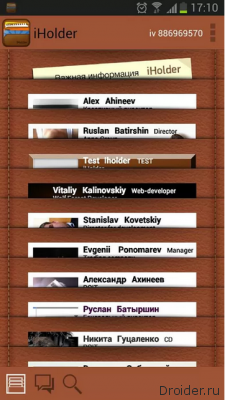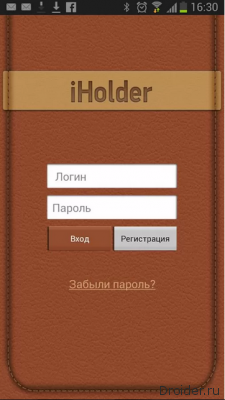 By the Way, very well implemented and the process of creating your own business cards. You can add pictures, skining or their company logo in addition to basic contact information. You can directly in the application to create chat with a particular person via e-mail, Skype or isq. Also, the developers promised to add the ability to scan business cards.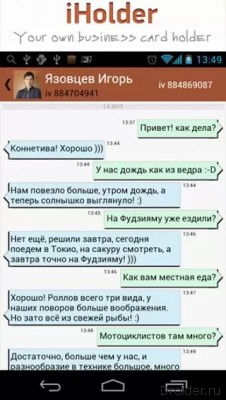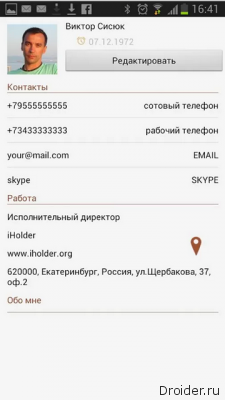 Overall, excellent and very nice application, but to use it fully, will invite all colleagues to create an account. Not pleased with the constant reference to the website, although you will encounter it only in the beginning of use.
iHolder can Download for free in Google Play.