In addition to TVs, laptops and Windows tablets Toshiba has brought to Berlin a couple of Android "tablets" from the line of Excite. We managed to get acquainted with the "big" device called the Toshiba Excite Write.
Externally, the tablet looks not very attractive, it seems too big and bulky. However, its main feature lies not in the appearance. The Japanese manufacturer has decided to equip its "the pill" is a very powerful filling, which allows Toshiba Excite is able to handle all the latest games and to solve almost any problem.
Toshiba Excite is built on base of NVIDIA Tegra processor 4 with clock frequency of 1.8 GHz. Also, the tablet will get 2 GB of RAM and a storage capacity of 32 GB. In addition, the Toshiba Excite has a high-quality IPS display with a diagonal of 10.1-inch and a resolution of 2560x1600 pixels.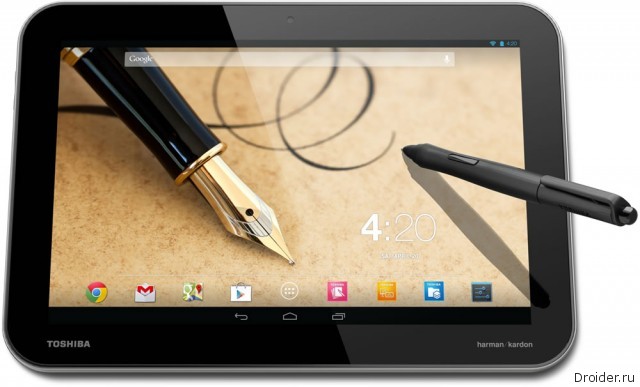 Do Not forget to Toshiba about camera. In the tablet there are two – the main 8 MP with video recording with resolution of 1080p and front facing 1.2 MP. Toshiba Excite also has modules Wi-Fi (802.11 b/g/n/ac) and Bluetooth 4.0, stereo speakers Harman Kardon and the battery 8920 mAh.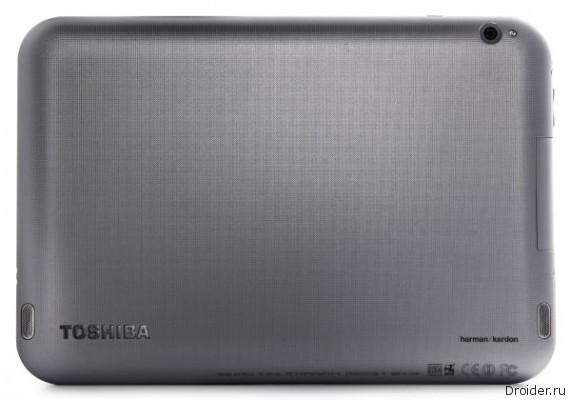 The Older model also comes with a handy stylus, which is sensitive to touch. It is worth noting that on a tablet handy enough to do the usual handwritten notes.