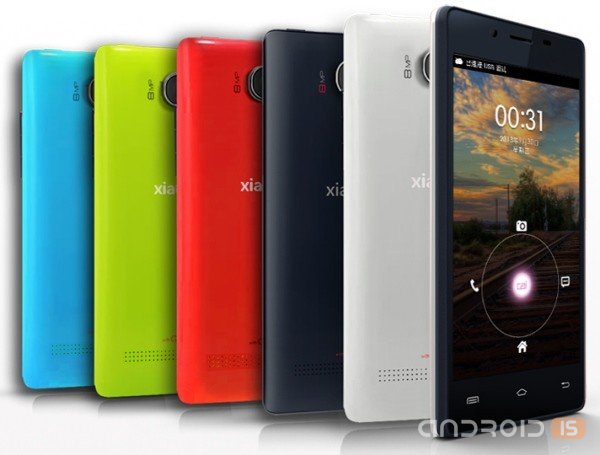 And again, the Chinese craftsmen are pleased users of the Android platform new, functional and affordable device - the 4.5-inch Xiaocai X9.
First, note the wide range of coloring of the body of the Xiaocai X9, and secondly, the manufacturer offers a novelty in two different versions:
Junior model will be based on Quad core processor MediaTek MT6589 1.2 GHz, have a 4.5-inch display with a qHD resolution of 540x960 pixels and 1 GB of RAM
- the older version will get Quad-core processor with a frequency of 1.5 GG, same display, but with a Full HD resolution of 1080x1920 pixels and increased to 2 GB RAM.
Further specifications of both versions of the Xiaocai X9 are identical: operating system Android 4.2 Jelly Bean, internal memory up to 32 GB, adapters Wi-Fi and Bluetooth 4.0, receiver GPS, two cameras with 5 and 8 megapixel sensor, a set of orientation sensors, light and proximity, and a rechargeable battery with a capacity of 1 800 mAh.
The dimensions of the Xiaocai X9 is equal to 134x65x7,9 mm, weight — 139 g. as for the cost of new, younger model of the device manufacturer estimated at $144, the eldest - about $178.