Recently appeared in the App Store a new version of the app called "Google Search". The main feature of novelty is the integration of it assistant Google Now, which can now compete with Siri on its own platform.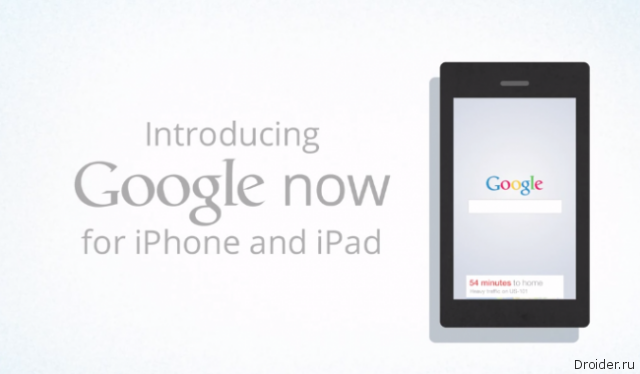 Earlier, a virtual assistant from Google was available only to owners of devices running Android 4.1 and above. A month ago the Internet giant unveiled its promotional video showing the work of Google Now for iPhone and iPad.
By and large, Google Now for iOS has almost the same features as on Android. It can notify users about situations on the road or to recall the events and meetings noted in the calendar.
If we talk about the differences between assistant on Android and iOS, it is worth noting that Apple's version of Google Now has no ability in quick launch does not yet support push notifications.