As promised in the teaser, today the Chinese company announced the scooter with a built-in electric motor under the sub-brand Mi Ecosystems, he is MIJIA. The model is positioned as "city", so I got a foldable design of lightweight aircraft aluminum.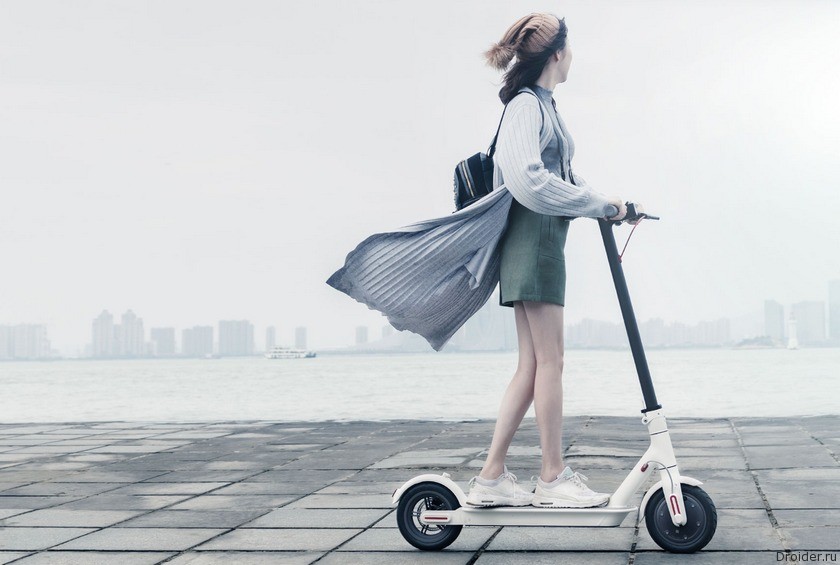 Smart Electric Motor Scooter will be available for purchase from December 16 in black and white. The price is 1 999 yuan (about 18 000). For comparison, electrowelded QiCycle from Xiaomi costs about 28 000 rubles.
Maximum speed reaches 25 km/h range – 30 km, time 5 hours 30 minutes. A battery 280 W⋅h LG motor 250 W with instantaneous acceleration.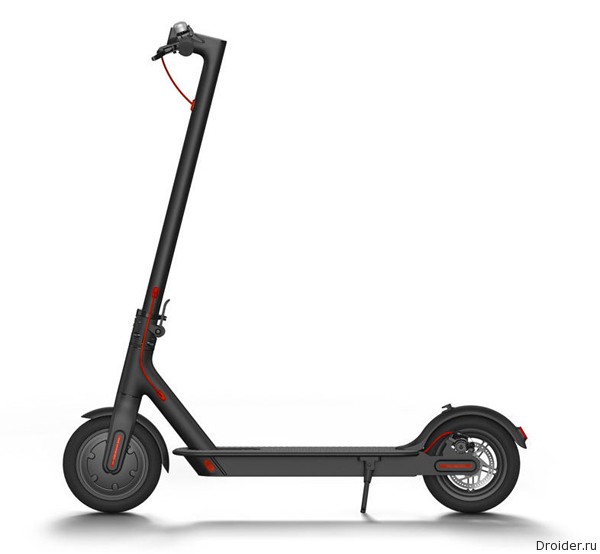 It is Worth mentioning wheel with pneumatic tires, dual braking system with perforated discs at each wheel, electronic antilock E-ABS that allows you to shorten the braking distance of the scooter up to 4 meters.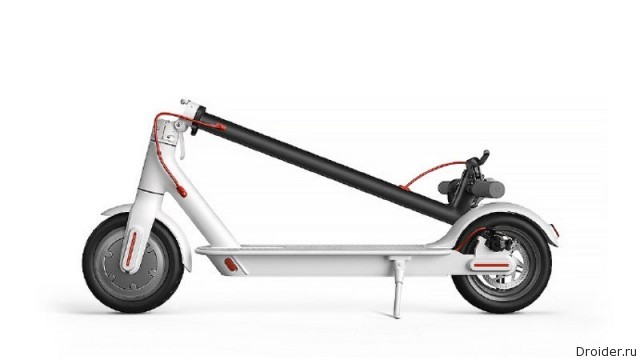 Foldable design electric scooter aktiviziruyutsya at the touch of a button and takes a few seconds. New weight is 12.5 kg. the case has 4 led lights that indicate the level of battery charge. The wheel has a built flashlight which can illuminate the road 6 metres ahead.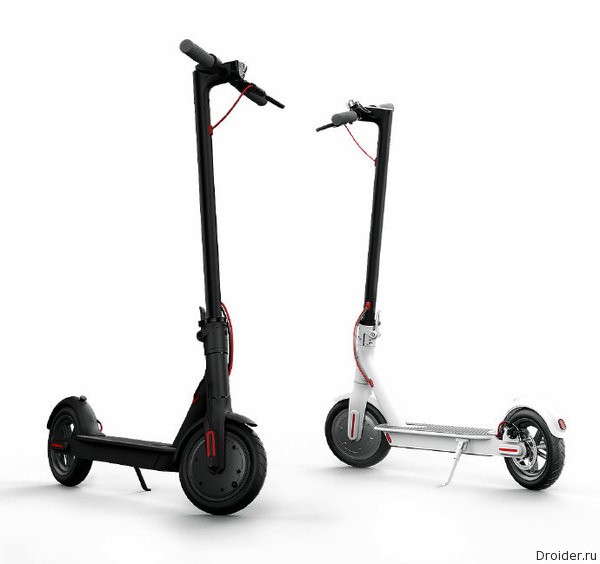 In addition, Smart Electric Motor Scooter "communicates" with a smartphone via Bluetooth, transmitting the motion parameters. Even Xiaomi has promised to release a special app.