According to several sources, at a secret event, the company promised partners to release at least 12 modules over 12 months. This list will include brand Moto Mods, and created in collaborations or third-party manufacturers.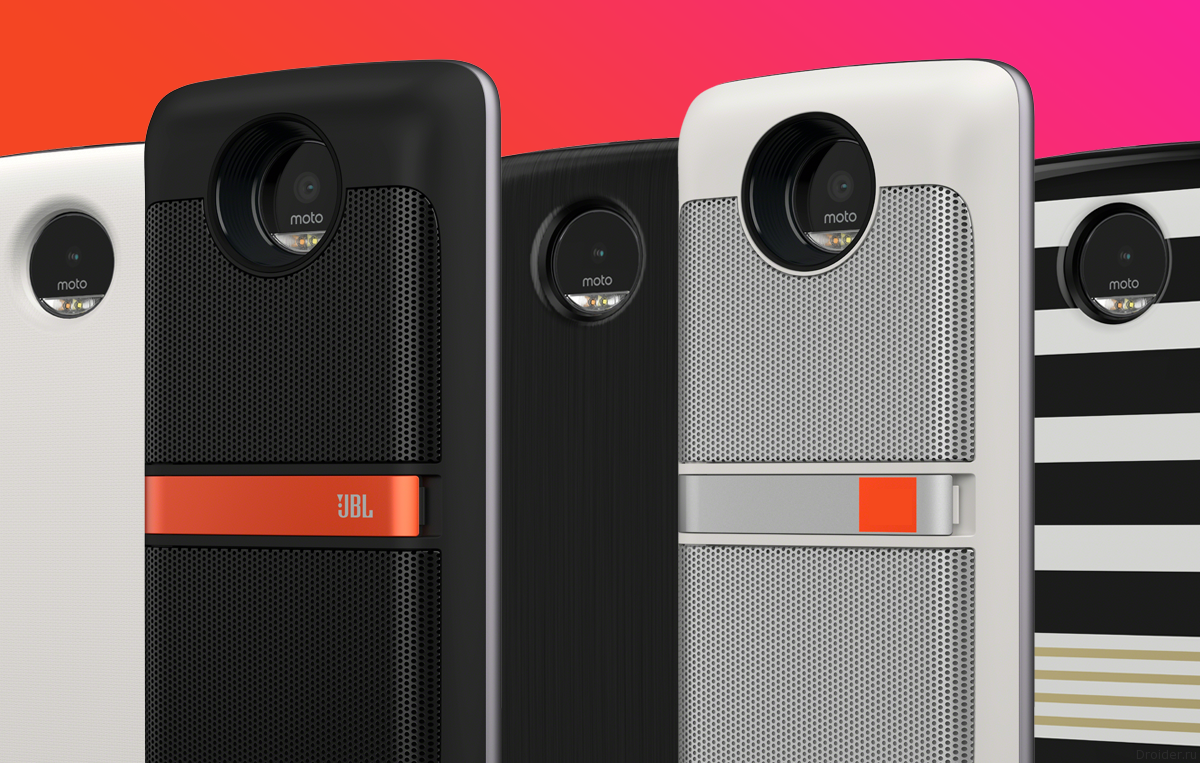 Accessories are designed for line Moto Z and will be compatible with existing and future smartphones.
Recall that Lenovo already introduced in 2016, the projector InstaShare, JBL stereo speakers, battery Power Pack and the Super Zoom is True Zoom from Hasselblad. About Droider last took video during IFA 2016.
According to insiders, among future incarnations may be: additional camera, the E-Ink screen, baby monitor and module with modem 5G.
Probably, the new Moto Mods will appear not earlier than announce the next generation of smartphone Moto Z.