Analyst firm Blancco Technology Group conducted a study of the stability of the operating systems Android and iOS.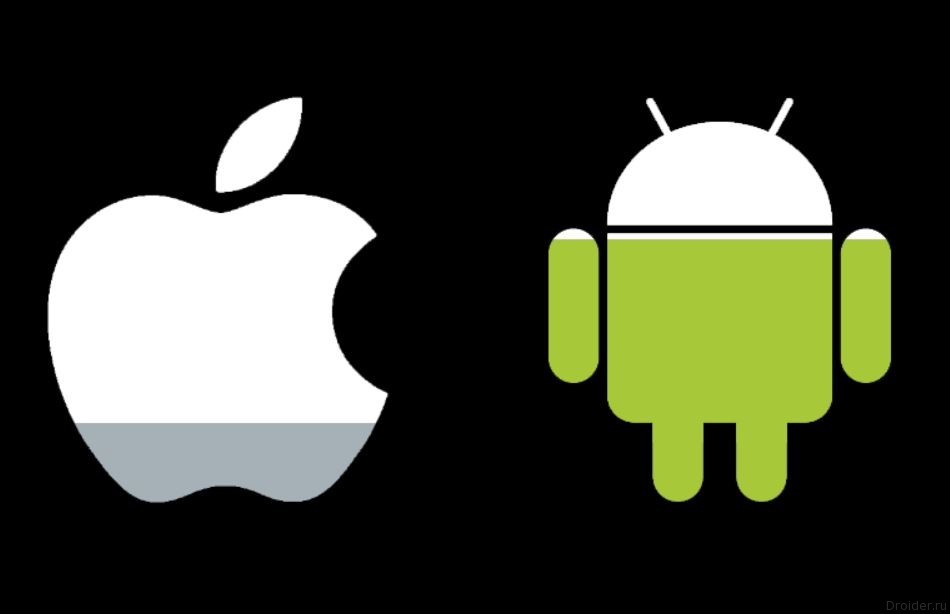 According to published reports, in the third quarter of 2016, the operating system from Apple is very much lost to the Green robot.
In the period from July to September malfunctions observed by the holders of 62% of iOS devices, while among the owners of Android smartphones, the figure was only 47%.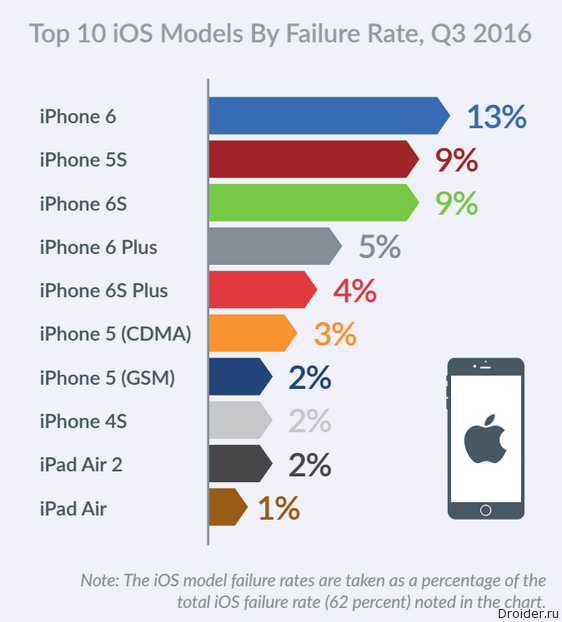 Maximum number of failures was recorded on the iPhone 6. For "six" accounted for 13% of all cases. Second place is shared between the iPhone 6S and iPhone 5S — at 9%. Closes the top three iPhone 6S Plus with a score of 5%.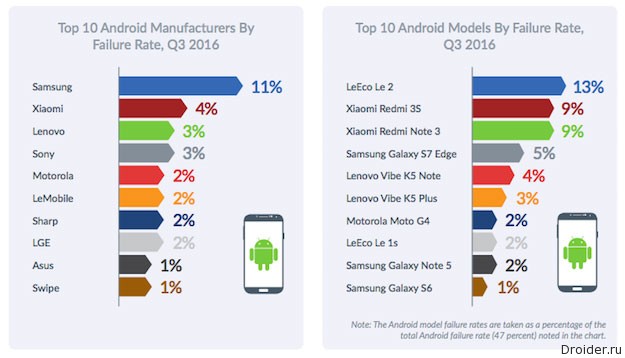 As for Android, the rating was headed by the company's products Samsung — accounted for about 11% of all failures. Second place went to Xiaomi — 4%. Afterwards settled down Lenovo and Sony — 3%.
Often with the problems faced by the owners of Le 2 from LeEco — 13% of all reported cases. Second place in the ranking of the most problematic Android smartphones went to the Xiaomi — Redmi Redmi Note 3S and 3 (9%). Rounded out the top 3 phablet Galaxy S7 from Samsung Edge is 5%.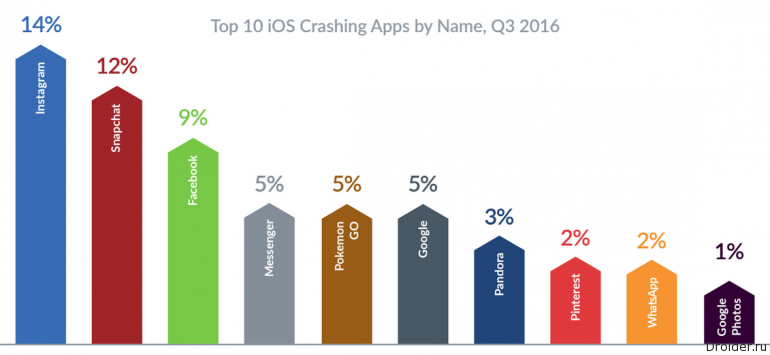 As for applications, the most problematic on iOS turned out to be Instagram — 14% of all case. On Android is the worst of all proved to IMS customer Service — 32%.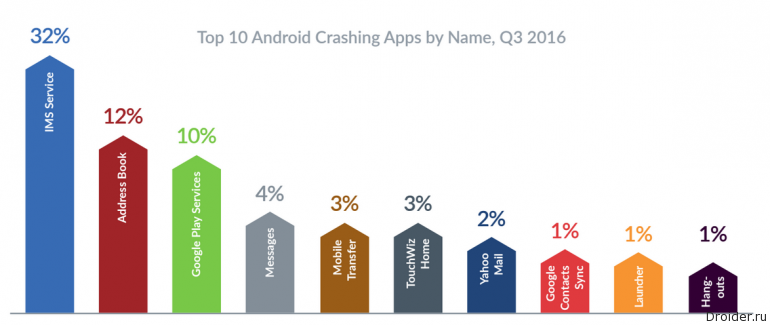 Most of the trouble with programs out from the owners of iOS devices: 65% vs. 25% OS from Google.