Problems Samsung seemed obvious advantage for Apple, which introduced the iPhone 7 and 7 Plus behind the Korean tabletop.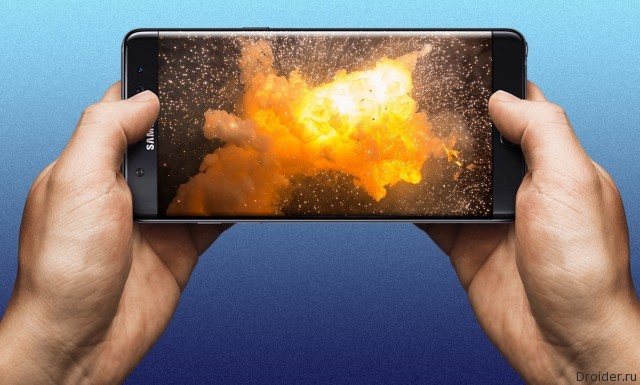 However, the analysts are sure: from the cessation of production of phablet, the Korean won only Chinese companies.
According to the company, only a BBK, Oppo and Huawei managed to increase sales, while Apple has reduced the sales of smartphones. In a study by Gartner considered only top 5 largest smartphone manufacturers.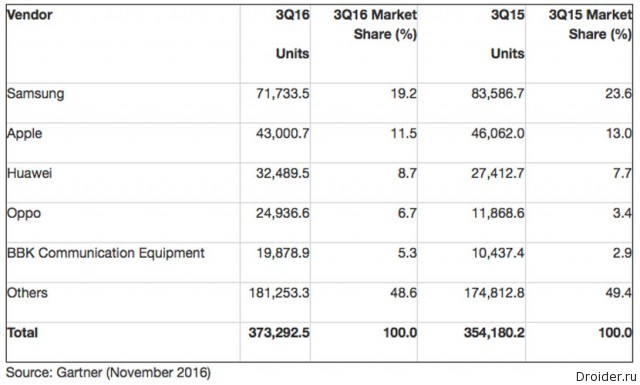 The Chinese company took the 3rd, 4th and 5th place with a share of 8.7% from Huawei, 6.7% from the OPPO and 5.3% in BBK, respectively. Apple holds 2nd place, however, the share of iPhone on the market for the year decreased from 12% to 11.5%. The failure of the Galaxy Note 7 severe blow to Samsung: the Korean giant's share fell from 23.6% to 19.2%.
In the third quarter of 2016, manufacturers shipped 373.3 million smartphones, which is 5.4% higher than a year earlier.