Google did not wait for 2017, and updates the application design right now. After news aggregator interface will change streaming service Play Music.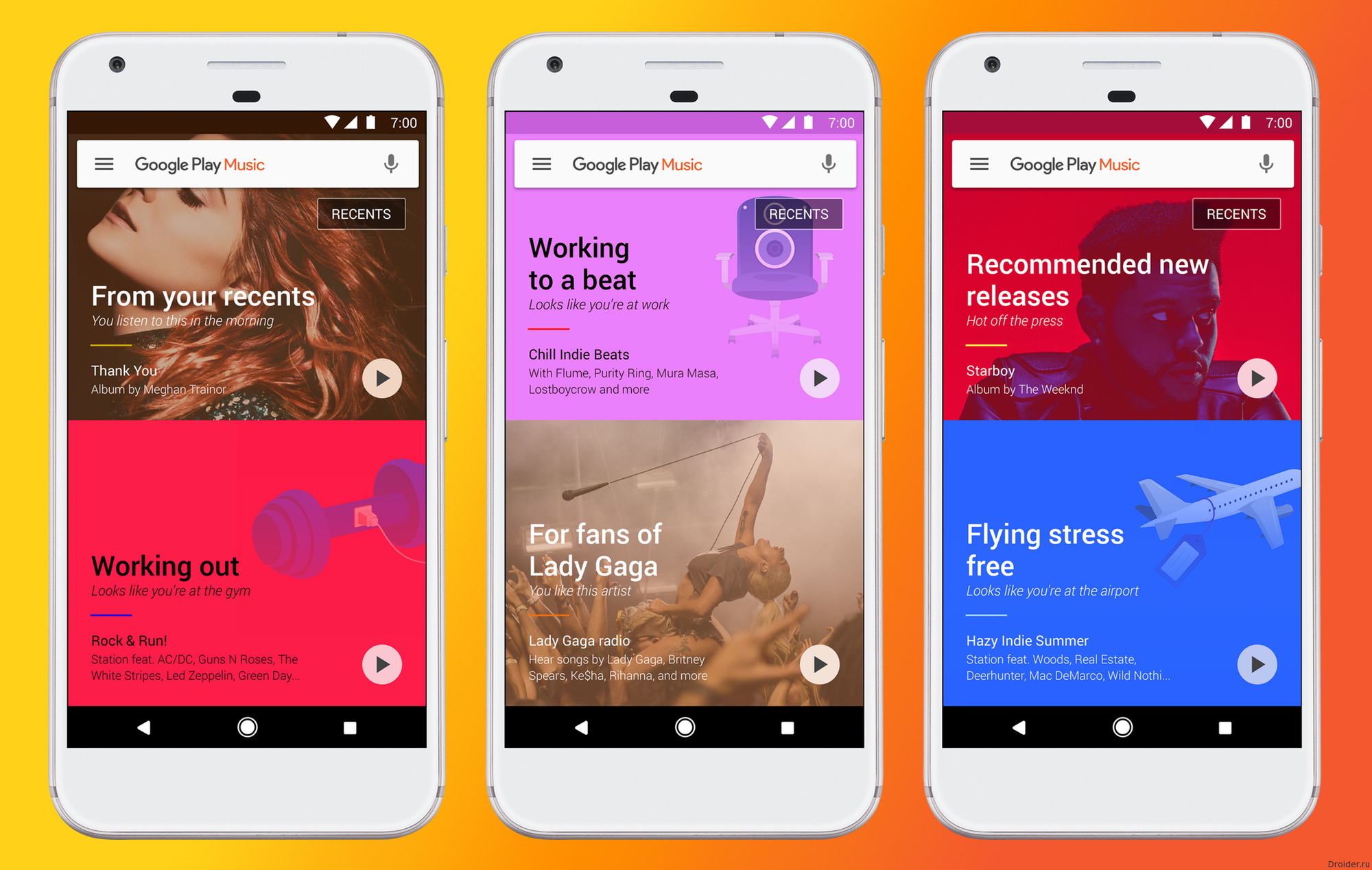 Designers will focus more attention on the search for fresh tracks. The main screen is a "showcase" with the recommendations and themed collections.
In addition to the interface, to help with the search for the neural network. Updated Play Music will take into account not only the preferences of the listener, but the time of day. In the morning the service will offer "cheerful" playlist or something soothing for those who are waking up without haste.
The resource will be cached and to update the playlist with recently listened tracks. In case of loss of connection to the Internet.
In the coming weeks, updates to the web version of the apps for iOS and Android users from 62 countries where service is available.