In July, Google restarted project Arts & Culture that gives access to exhibits from museums from all over the world.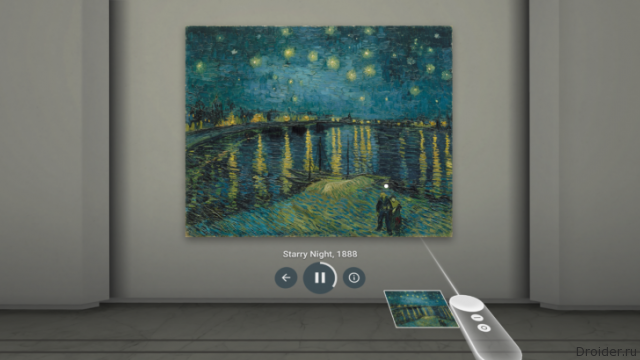 Today, the developers went ahead and released an eponymous app for VR helmets.
Running the Arts & Culture VR, the user can go through a virtual exhibition, to assess exposure and to change the image scale to better see the details. The application also contains a short note about the artwork and the Creator.
In the first place, Arts & Culture VR is designed for Daydream View from Google. However, the app should work on other headsets virtual reality.
In Order to become culturally enriched, application Arts & Culture VR can be downloaded for free from the Play Store.
Download Google Play