Last week, PhoneArena experts tested the autonomy of the flagships of 2016 called the most long lasting.
The Following test has been technology rapid charging of smartphones, where better than others-proven 3.0 Quick Charge from Qualcomm.
The Publication tested the smartphone with the supplied charger. The chart below shows the number of minutes required on a full charge the gadget from 0 to 100%.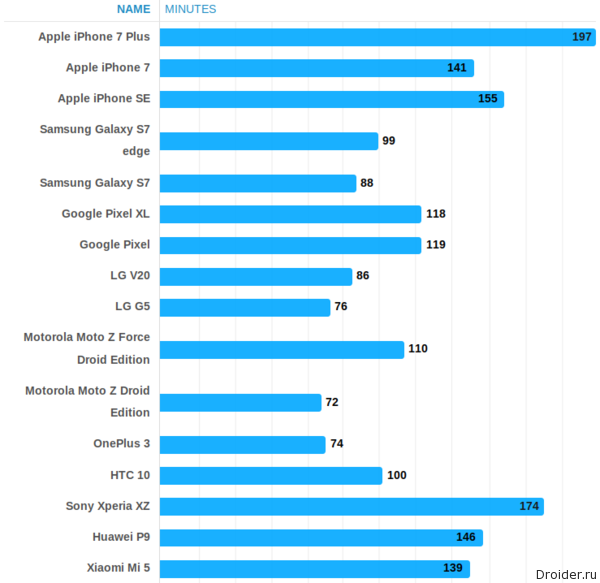 Most of the leaders of the rating are working at the top-end Snapdragon processors, and support Quick Charge 3.0. The exception was the OnePlus 3 – speed charging, "killer flagships" is a proprietary technology of a Dash Charge. The worst result showed the iPhone 7 Plus — the top-end phablet Apple is charging more than 3 hours.
Based on Quick Charge 3.0 is a system INOV request, a smartphone adjust the voltage from 3.6 to 20. This increases not only the speed of the charge, but the battery life, by reducing heating and degradation of the battery.