Boris Vedeno in the new video details the most interesting presentations Microsoft.
A Fresh Surface, the update to Windows 10 for those who are creative thinking, the transition from 2D to 3D, the news of the virtual reality helmet Hololense and arguments on the topic "Where is Microsoft?".
The Main premiere of the evening was the candy bar Surface Studio. Competitor to the iMac runs on Windows 10 and is able to transform into a huge tablet with a touchscreen. The thickness of the screen of the device is 12.5 mm and the resolution 4500x3000 pixels at an aspect ratio of 3:2.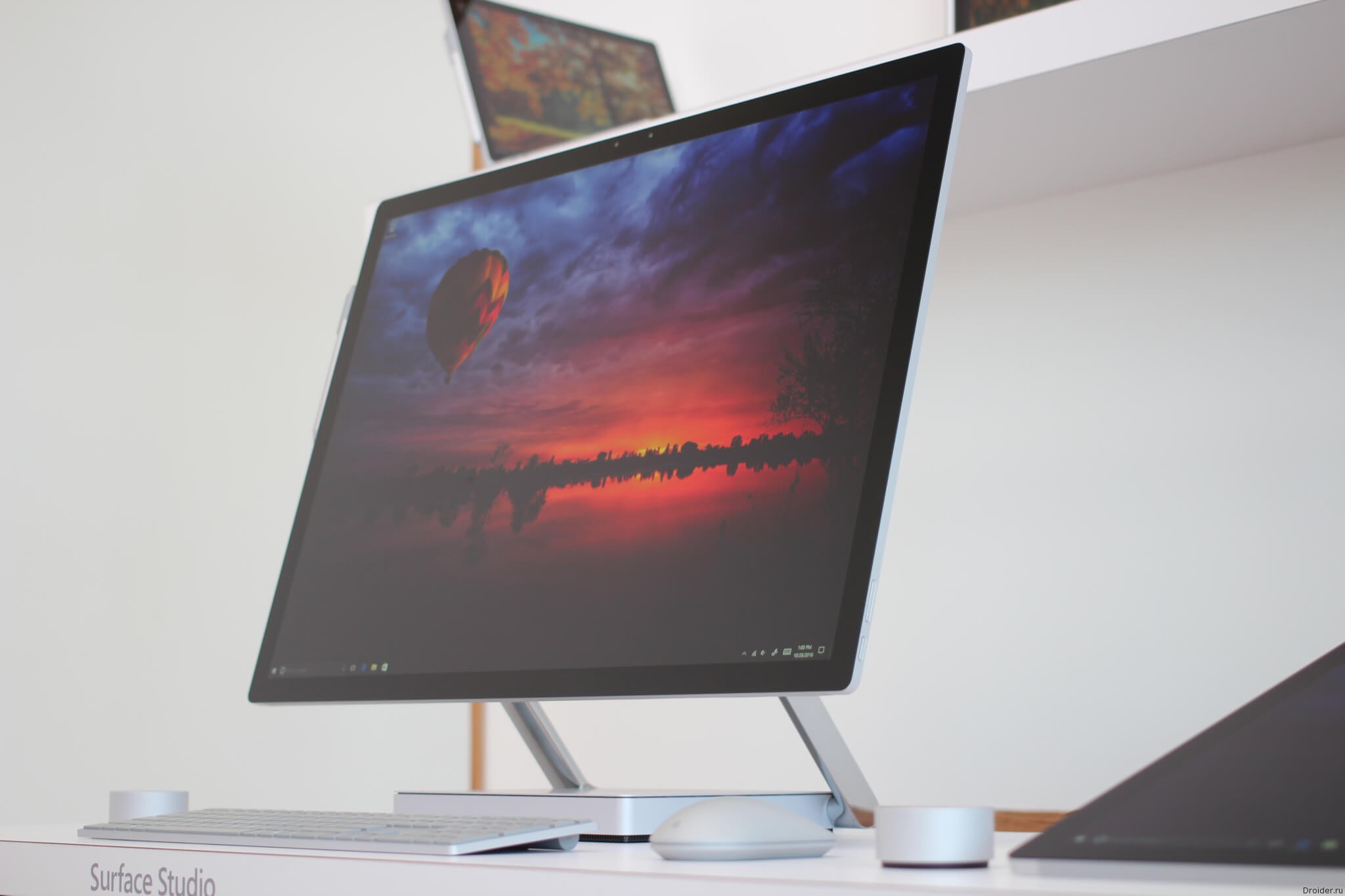 As for the "stuffing", the maximum version is equipped with a GTX 980M from Nvidia, 32GB of RAM and SSD disk 2 TB. Also, the computer has a slot for SD cards, 4 USB 3.0 and mini DisplayPort connector. This is the first piece, which the Corporation from Redmond have produced independently.
Along with Surface Studio has introduced a special Dial controller Surface that will allow the user to "scroll" the items on the screen and add to the display additional user interface elements. For example, the color palette for the graphical editor.
The price Tag on a candy bar from Microsoft will start from 2 $ 999. In the maximum configuration Surface Studio 4 will cost $ 199. Surface Dial is sold separately at a price of $ 99. The accessory can be used with all existing devices Surface.
The event announced updated Paint. Now graphic editor can work with 3D objects. This indicates not only the name of the program Paint 3D, but the demo video. The app will be released in the spring of 2017 as part of the upgrade to Windows 10 Creators Update.
As for the new Surface Book, the appearance of the notebook remained the same. The same aluminum housing and a detachable display. But inside the computer changed: core i7 processor, improved graphics card from Nvidia, 16 hours of battery life. The starting price of the gadget — 2 $ 399.
With the rest of the Microsoft announcements you can see in the video from Droider.