In 2016, manufacturers are not actively released "smart" watches. Coupled with the news of transfer Android Wear 2.0 in 2017, the future of the platform for wearable electronics from Google was causing issues.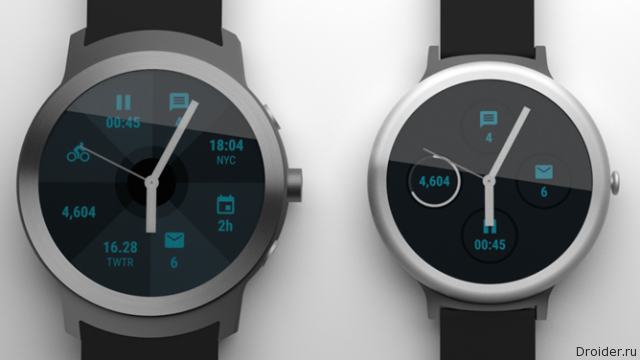 However, according to Evan Blass, the company believes in the success of Android Wear and release a signature timepiece in early 2017.
It is Known that the gadgets have code names Angelfish, and Swordfish and will get round screens of different sizes.
Google's two smartwatches will be released with Android Wear 2.0 in Q1 2017 [image courtesy of: https://t.co/so8uJyEZCy] pic.twitter.com/ruejqXSNSy

— Evan Blass (@evleaks) October 13, 2016
According to rumors, the Angelfish will be more "brutal" design, GPS module and 3 physical buttons to control the clock. Swordfish will be more compact and in a plastic case. However, you will lose camera and LTE module.