The announcement of the Pixel and Pixel XL put an end to the line of Nexus. The developers have promised to update the smartphone according to the schedule, but it is obvious that all attention will focus on devices under their own brand.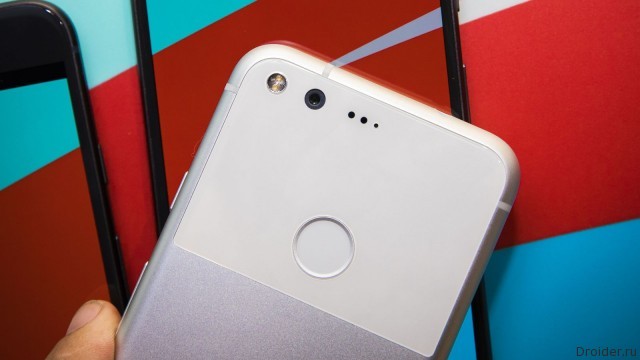 Before the end of the year 7.1 Nougat Android will be available exclusively for the pixel line, and some system functions will not appear on other devices at all.
List of "common" changes Android 7.1 Nougat:
Night mode;
Improved responsiveness of the screen;
Gestures fingerprint scanner;
System updates in the background;
Daydream mode VR;
the
Shortcuts for applications (analog 3D Touch);
Round icons applications;
Insert images from the keyboard;
Memory Manager for applications;
Improve the flow of data transmission in VR;
The extended metadata of the Wallpaper;
the
Support calls to multiple endpoints;
Support the requirements of the MNO, including the privacy of voice PCDMA, Visual Voicemail and configuration settings for controlling the video telephony.
Exclusive features Android 7.1 Nougat for Pixel and Pixel XL:
Pixel Launcher;
Virtual Assistant;
Free and unlimited storage of Google Photos for your photos and videos in original quality;
Application Pixel Camera;
the
Electronic image stabilization 2.0;
White balance settings;
Exposure;
AE lock/AF;
Multiple grid modes;
Faster processing of photos in HDR+ mode (using the co-processor Qualcomm Hexagon);
the
Processor Sensor Hub, which includes various sensors and probes;
Changed the navigation buttons;
Customize theme color SysUI;
Pick the Wallpaper with the new Wallpapers and sounds;
New settings
Dynamic calendar icon.
As you can see, Sundar Pichai fulfilled his promise and made more exclusives for smartphones Google, although not in the way fans were expecting Nexus.
Representatives of the IT giant has promised to release the Android update for the Nexus 7.1 Nougat 5X/6P/Pixel C to the end of 2016. The fate of the Nexus 6 and Nexus 9 are unknown.