After a couple of weeks after the release of the final version of Android 7.0 Nougat, LG announced the first smartphone on the new OS out of the box.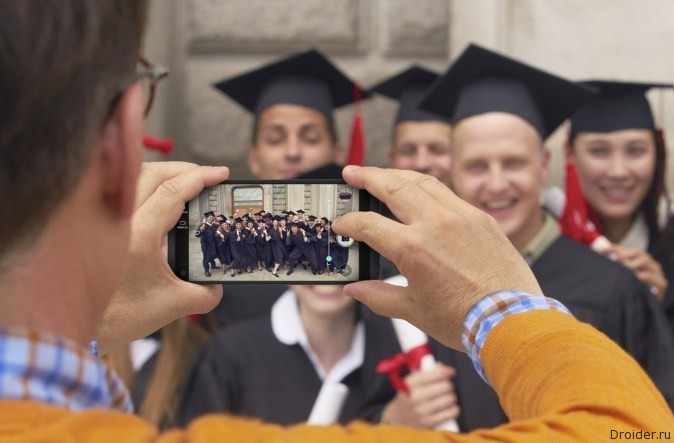 V20 develops ideas from model V10, and also focuses on the audio and photo capabilities.
Replace prorezinennogo plastic came AL6013 lightweight aluminum Metal and the insertion of silicone-polycarbonate (Si-PC), "inhibits" the fall.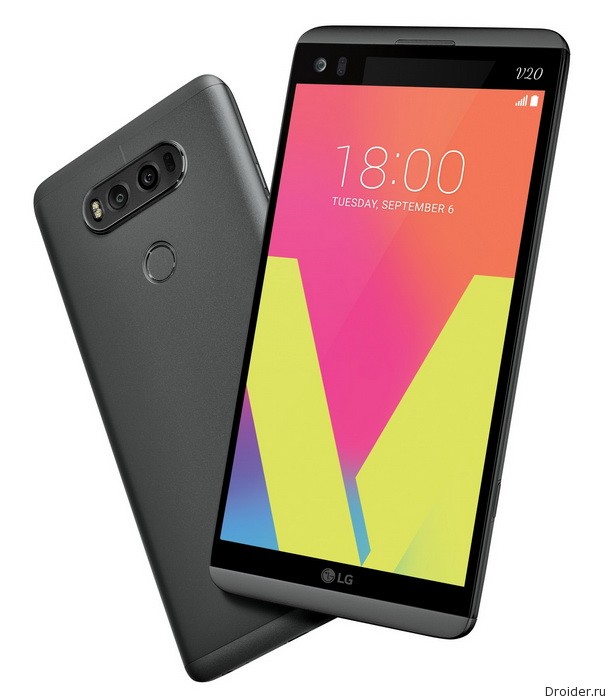 LG was not to use the Magic Slot and installed the advanced audio and photomachine straight to the smartphone. For Hi-Fi sound and DAC ESS SABRE ES9218 technology-enabled Quad Hi-Fi Audio. Smartphone camera writes a sound format LPCM 24bit/48kHz.
Features V20 correspond to the flagship as the second half of 2016: 5.7-inch QHD-screen, Snapdragon 820 Qualcomm, 4GB of RAM, 64GB of internal memory, battery at 3 200 mAh battery with support for Quick Charge 3.0, USB connector Type-C, fingerprint scanner.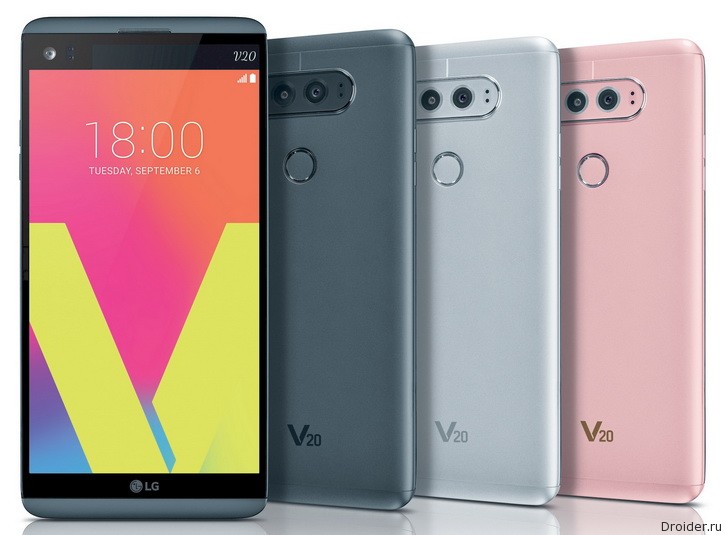 Will not go away additional 2.1-Dujmovic screen with a resolution of 160x1040 pixels. The display still displays notifications, and application icons for quick launch.
Main camera V20 is a double module. The main shoots in a resolution of 16 megapixels is f/1.8, optical stabilisation and a viewing angle of 75 degrees. An additional module was 8 megapixels, f/2.4 and a viewing angle of 135 degrees. Dual-led flash and hybrid AF are present.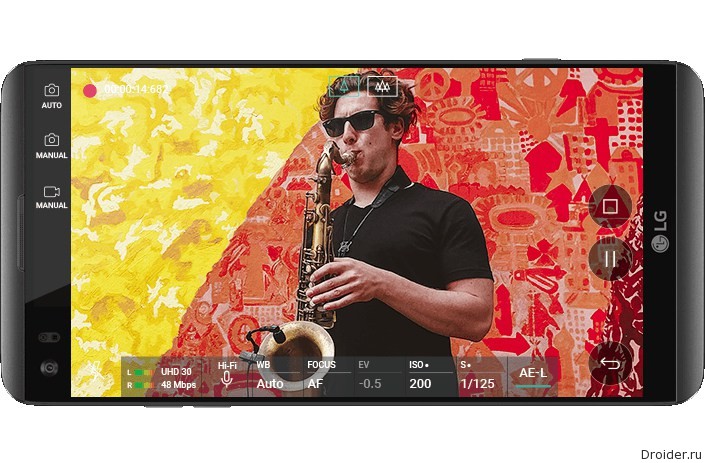 The Front camera has a resolution of 5 megapixels, f/1.9 and an angle of 120 degrees.
A Separate video dedicated LG shell UX 5.0+, which debuted at V20.
V20 will be sold in South Korea since September. When and at what price the smartphone will appear in Russia — is unknown.