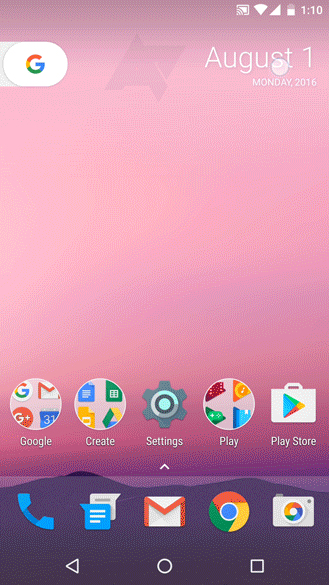 Android Police tell us that once again can change the launcher to Google, which the company intends to include in the release of the Android Nougat. We can even see some animations that demonstrate new interaction with the shell. And to touch yourself you'll have with access devices Marlin and Sailfish.
The Release of the latest version of the launcher with a major change is also associated with the fact that Google is already ready to show soon release Android 7.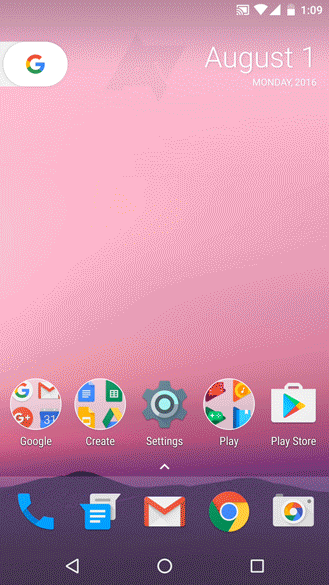 From the screenshots we can see that the company decided to get rid of the search bar in a prominent place. Now it will be easy to call by tap or swipe. There is an icon "G" which gives the user access to some features that are hidden and not visible on the initial screen.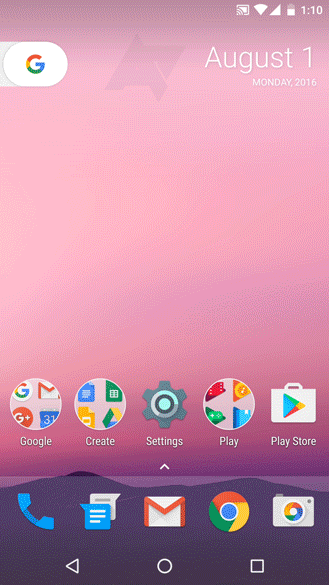 In addition to the usual icon disappears call a complete list of applications. Now, to get access to the entire software that installed in the system, have to pull up dokbar.
In addition, the network appeared the Wallpapers from the Android Nougat, which can be downloaded SDAs.
The article ended.
Just below it will be possible to leave a comment ;) Or to read what others think about it visitors. Often there is a lot of interesting additions.