After an overwhelming start of the game Pokemon Go, Nintendo has announced the console Classic Mini — reissue of the legendary NES.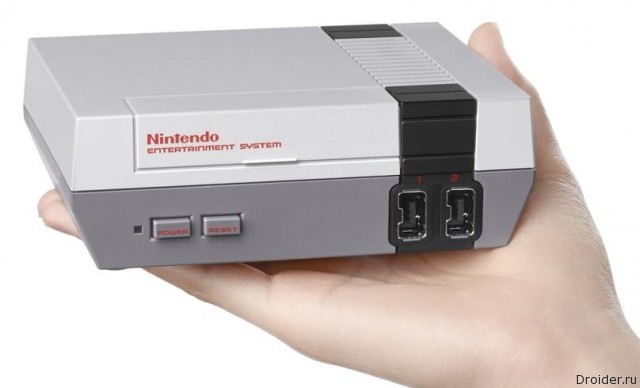 The Device will hit stores on November 11 at a price of $ 60. An additional controller will cost another $ 10.
The NES is coming back to stores! Pick up the new mini NES Classic Edition on 11/11 w/ 30 games included! pic.twitter.com/wFDw7lHWb7

— Nintendo of America (@NintendoAmerica) 14 Jul 2016
On the Nintendo Classic Mini will be pre-installed 30 games. The preliminary list is as follows:
Balloon.
Bubble Bobble;
Castlevania;
Castlevania II: Simon's Quest;
Donkey Kong;
Donkey Kong Jr.;
Double Dragon II: The Revenge;
Dr. Mario;
Excitebike;
Final Fantasy;
Galaga;
Ghosts N Goblins;
Gradius;
Ice Climber;
Kid Icarus;
the
Kirby's Adventure;
Mario Bros.;
Mega Man 2;
Metroid;
Ninja Gaiden;
Pac-Man;
Punch-Out!! Featuring Mr. Dream;
StarTropics;
Super C
Super Mario Bros.;
Super Mario Bros. 2;
Super Mario Bros. 3;
Tecmo Bowl;
The Legend of Zelda;
Zelda II: The Adventure of Link.