Unconfirmed sluchamin 2017, Samsung will reveal the consumer version of the flexible smartphone. The audience will see a new, though unlikely to fully understand the practical benefits of innovation.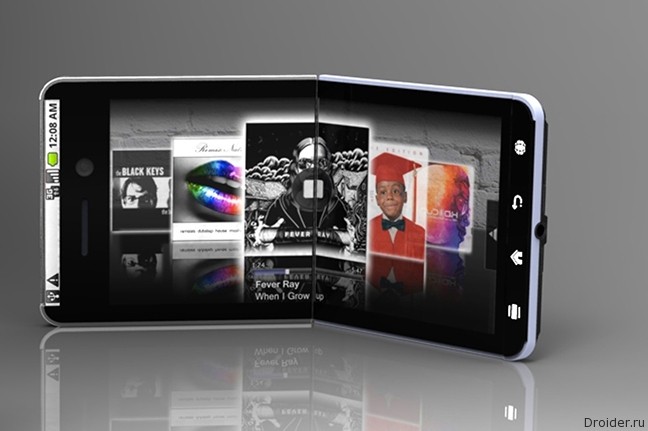 The South Korean manufacturer decided to add specifics and described the possibility of using bendable screen in new patents. Smartphone or tablet can be folded in half, fold, and even stretch.
At the moment, Samsung is working on the problem of false clicks in the corners of the screen when the phone is deployed.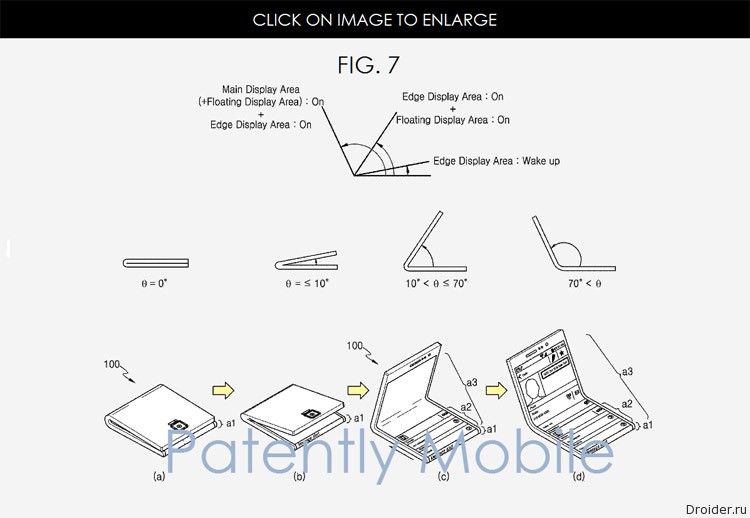 The South Korean company offers a system of gestures to launch apps. So, thumbs up, others down will start the camera, and two-finger gesture up will bring up a menu of applications.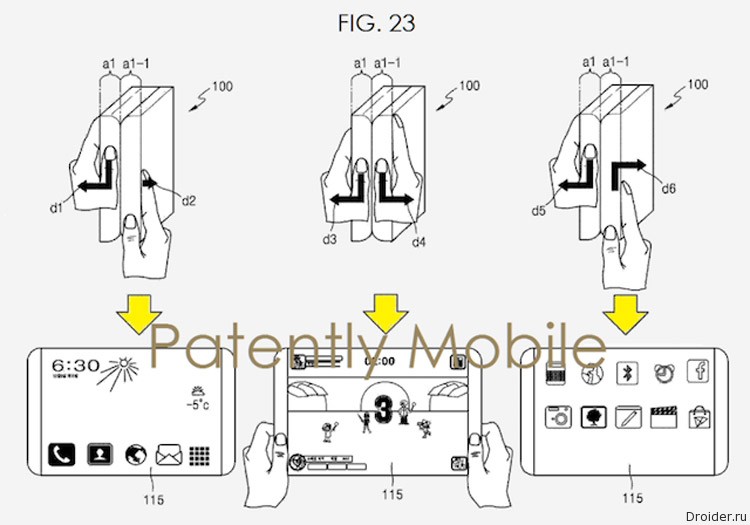 Another patent describes the concept of a "floating viewport", which "pulls" the image of the screen that the user opens.
Samsung has applied for patents in November 2015, but endorsed the documents just now.