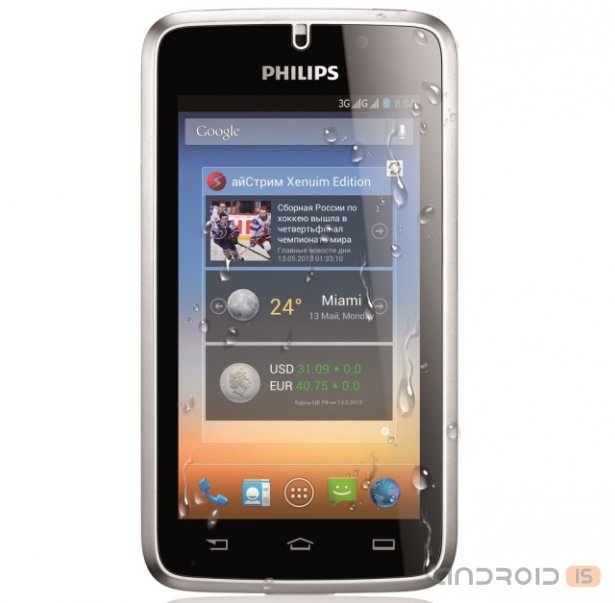 The Company is China Electronics Corporation, has received a five-year right to use the brand Philips, launches a new inexpensive smartphone Xenium W8500, which was durable, protected from physical shocks the body and two slots for SIM-cards.
Indeed, judging from the description, the strength of the Communicator Philips Xenium W8500 became made of metal, dust - and waterproof housing, protecting the womb in accordance with the IP67 standard, which means great health when immersed to a depth of 1 meter for 30 minutes, scratch-resistant and complemented by a durable, secure glass Gorilla glass.
Further characteristics Philips Xenium W8500 include a 4.3-inch IPS display with a resolution of 960x540 pixels, dual-core processor from MediaTek 1.2 GHz, 1 GB of RAM and only 2 GB of internal memory, Supplement that will have cards format microSD, 1.3-megapixel front and 8-megapixel main camera with autofocus and flash, adapters Wi-Fi and Bluetooth, GPS receiver, and lithium-ion battery capacity of 2400 mAh.
Open a new "unkillable" Communicator Philips Xenium W8500 running Android 4.1 Jelly Bean. The dimensions of the enclosure equal 132x71x12,3 mm, weight - 171,4 g. According to the manufacturer, this unit will appear on the Russian shelves in July, the recommended price of 11 500 rubles.