A Few years, no single brand can not push Apple from its pedestal of the most expensive. Experts estimate the cost at $ 145 billion. However, in other places the struggle never ceases.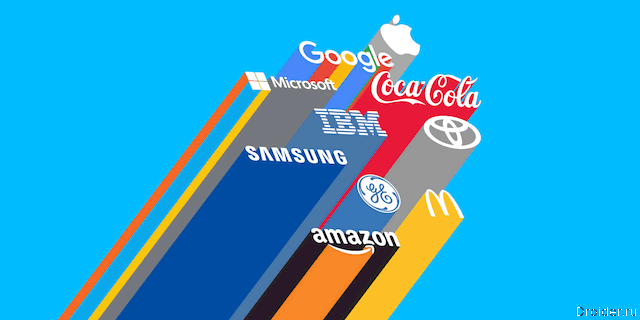 A Year ago the second place was occupied by Samsung, but Google dismissed the Korean giant to third place.
The Brand of a search engine is estimated at 94.1 billion. Despite annual growth of 23%, caused by the success of Android, the price of Google is far behind Apple.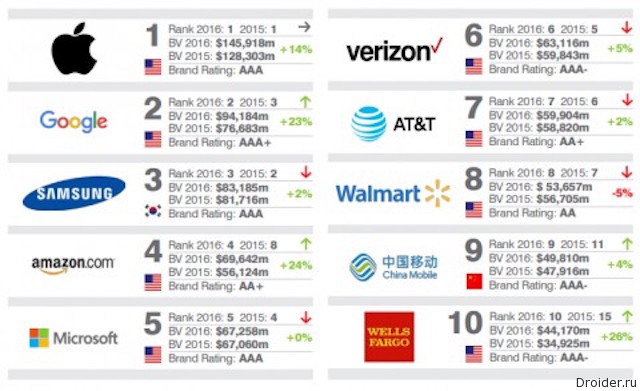 Samsung grew by only 2% — experts estimate the brand value of 83.1 billion dollars. Note the success of Amazon. 2015 brand online store rose 24% to $ 70 billion, which brought the company the 4th place in the ranking.