Since the announcement at I/O 2015, Google Photos is constantly updated and acquires new functions.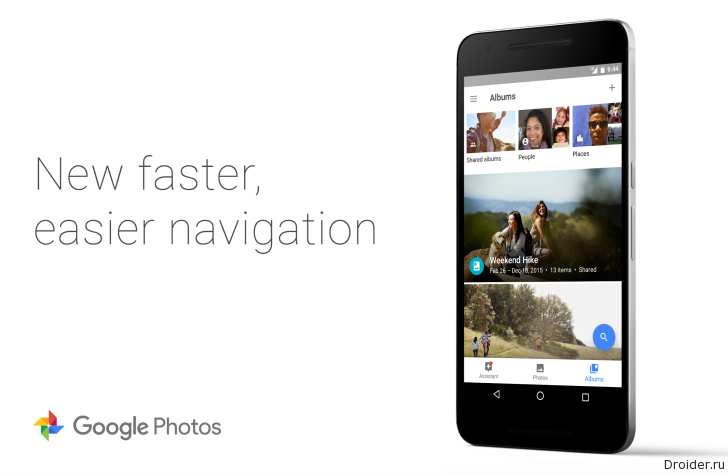 In the 1.15 update, the developers have altered the logic of the navigation and moved part of the controls at the bottom bar.
A Similar button layout debuted in the new Google+ app was met with disapproval by fans of Material Design. The developers moved to the bottom row of 3 buttons: "Assistant, "Photos" and "Albums". The relevant paragraphs disappeared from the side curtains.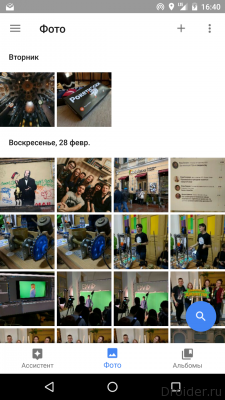 The Update is already supplied to the device users via Google Play, but the impatient can download and install the APK file, SDAs.
Download Google Play