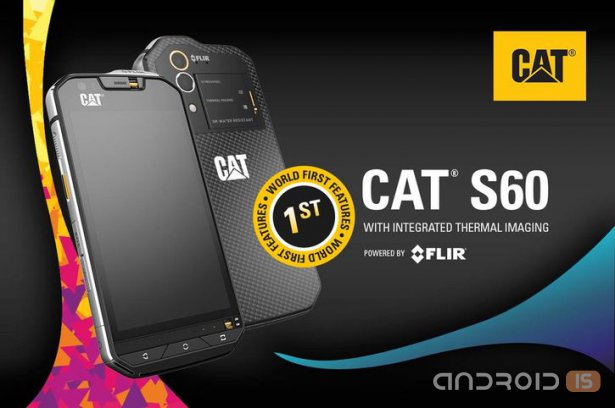 The Company Bullitt Group, which recently acquired from Caterpillar the right to manufacture devices under the Cat brand, announced its new mobile Cat S60 positioned as the world's first smartphone with a thermal imager.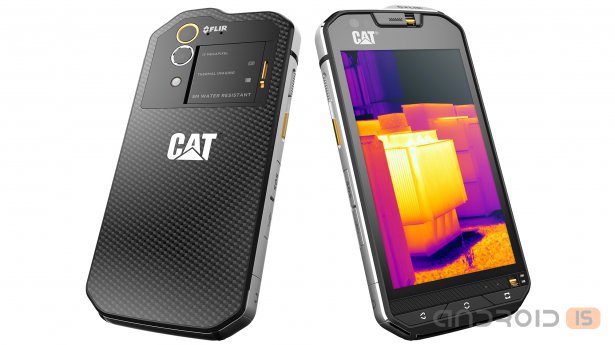 So, the machine Cat S60, made in the traditional for this series of devices "enhanced" the design really attracts attention adjacent next to the main 13-megapixel camera with dual flashlight, thermal imager manufacturer, which was the company FLIR, which is a leader in the global market for thermal imagers. This device allows for a distance up to 30 meters to determine the heat leakage in the room, the overheated portions of the wiring and places where moisture, to measure the temperature of different objects at the same time, the thermal camera imager can "see" even in the dark and heavy smoke, giving image resolution of 640x480 pixels.
The S60 Cat smartphone is a device with a 4.7-inch display with a resolution of 1280x720 pixels, covered with durable glass Gorilla Glass 4, the hardware platform which was the eight-core Qualcomm Snapdragon processor 617. Also among the characteristics mentioned: the presence of 3 GB of RAM and 32 GB of internal expandable memory, 5-megapixel front camera, battery capacity of 3800 mAh and operating system Android 6.0 Marshmallow.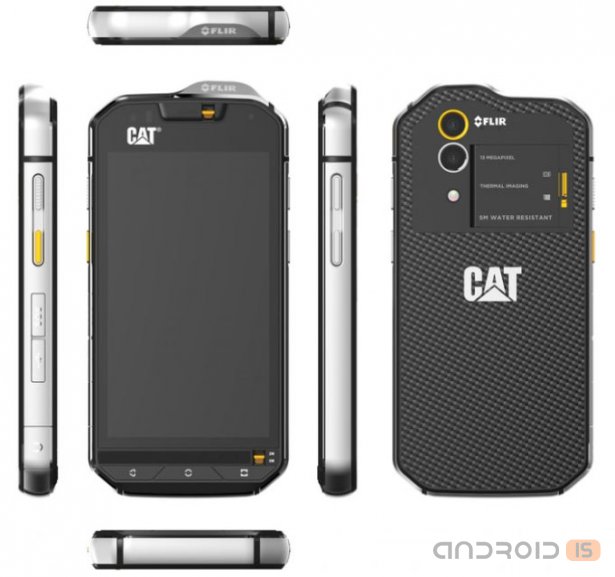 Interestingly, in addition to the built-in imager, model Cat S60 draws its overstrength, perfectly reacting to drops from up to 1.8 m and diving under water to a depth of 5 meters, lasting up to 60 minutes, allowing you to use the device for shooting under water. The smartphone screen supports glove and wet hands, there is support for 4G LTE and the speakers are rated at 105 dB. And although the official presentation of the smartphone Cat S60 will take place in Barcelona at the exhibition MWC 2016, the manufacturer has already announced the recommended price of its unique device, which can be purchased will be priced around $600.