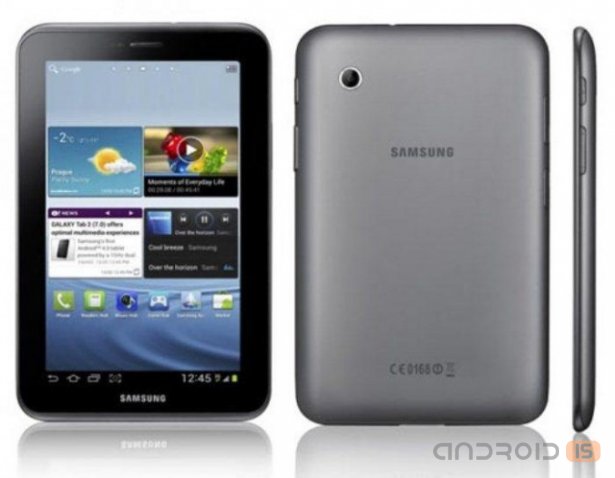 As suggested earlier, the South Korean company Samsung has not kept itself waiting long, and yesterday, April 29, has officially unveiled its new Galaxy Tab 3, which sales will start in may.
The Compact body, low weight and comfort - the three main criteria that guided the developers of the third generation of the Samsung Galaxy Tab. Looks very much like an enlarged copy of the flagship Galaxy S4, the new Samsung tablet has dimensions 111x188x10 mm with a weight of 302 g (Wi-Fi) to 306 grams (3G version), equipped with a 7-inch display with a pathetic resolution of 1024x600 pixels and has a range of dual cameras, similar to the predecessor, the matrix 3 and 1.3 megapixels.
Small changes were dual-core processor tablet Galaxy Tab, which now boasts of 1.2 GHz compared to the previous 1 GHz, and of course, the Galaxy Tab 3 is running Android 4.1 Jelly Bean. Otherwise, the new product is completely identical to its predecessor Galaxy Tab 2.
According to the manufacturer, already in may the sale will be interactive whiteboard and Wi-Fi version of the tablet Galaxy Tab 3, and in June, the market will produce a modification of the device with 3G support, GPS and GLONASS. In addition, range will receive the device with various built-in memory 8 and 16 GB. The cost of new items is still unknown. Details - on the website of the press release http://www.samsungmobilepress.com.