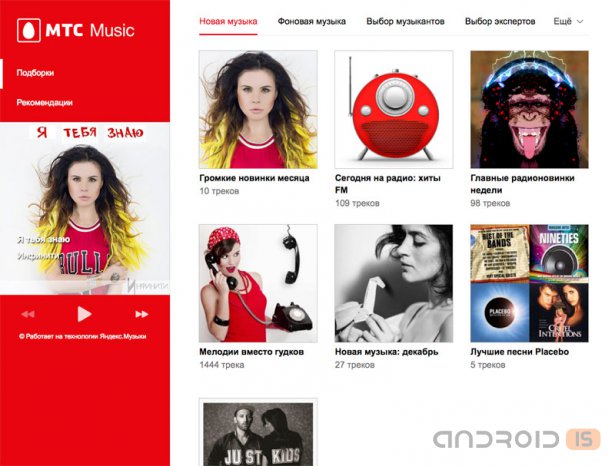 MTS Company together with Yandex announced the launch of a new music service MTS Music.
MTS Music - new music streaming service based on the basis of the project Yandex.Music. Access to a catalog of music tracks of new items today are available to users of mobile iOS and Android devices through the respective apps MTS Music open to free download in the AppStore and Google Play.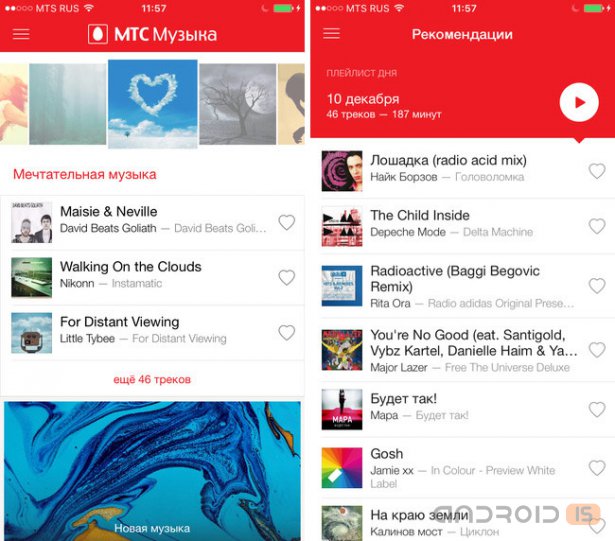 Of Course, the application of MTS Music is free, however, access to an extensive catalogue of quality music service provides for the cost of a subscription for 6 rubles per day, or 150 rubles per month. But, according to tradition, the first free month service MTS Music won't cost users a penny. Next, at the expiration of the trial period, the user will make an offer to subscribe, which fully covers payment for all consumed while listening to traffic, or will provide an opportunity to continue using the service for free in its limited version, but in this case all Internet traffic will be charged at the regular rate of the subscriber.
For comparison, the minimum subscription is similar to the Apple Music service is 169 rubles per month, Google has established a fee for a subscription to Play Music 159 roubles a month, in turn MTS Music on the Russian market is one of the cheapest streaming services functionality which allows you to not only listen to music online but also upload your favorite tracks on your mobile device, make your own playlists, search by catalogue or listen to special collections. To date, the range of the catalog MTS Music includes 20 million songs, which promise to regularly update and add.
By the Way, subscribers of the tariff plans MTS Ultra Smart and will get access to MTS service Music automatically.