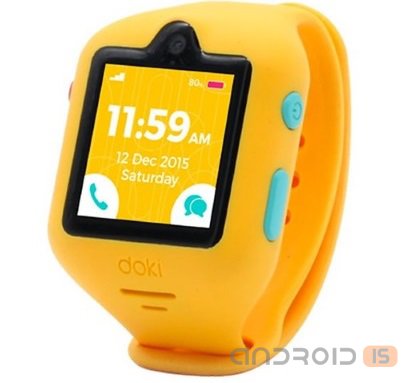 Agree, children's plates, baby phones, children's reading room - the modern market can offer a huge variety of models, different in price and features than, in its turn, can not boast of a segment of the children's smart watch to diversify my company Doki Technologies, presenting at CES 2016 "smart" watches for children DokiWatch.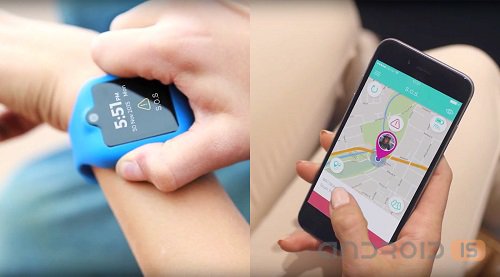 Actually watch DokiWatch still at the stage of "birth": the money to start production of children's smart watch collects crowdfunding platform Kicksterterthat, in principle, did not prevent a start-up to present your project in Las Vegas.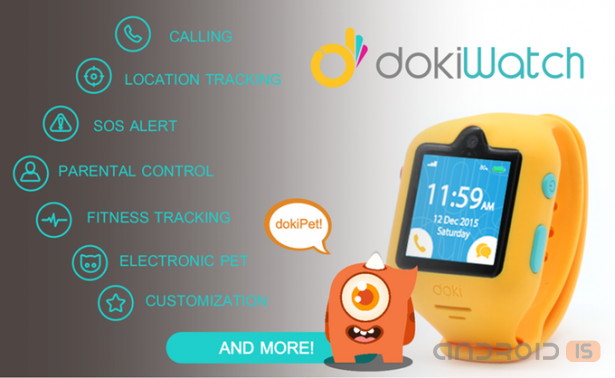 So bright, childish, stylish, shockproof and waterproof watch DokiWatch have a 1.22-inch touchscreen, dual-core processor MediaTek MT6627 with a frequency of 1.3 GHz, 512 MB RAM and 4 GB of internal memory, modules, 3G, GPS and Wi-Fi, slot for Micro-SIM the battery is 600 mAh, 2-megapixel camera and a dedicated SOS button, and also running Android 4.4 with a specially adapted interface.
Much more interesting is the scenario of use DokiWatch from the perspective of parents who can call the child to watch or chat via voice or text messages, with special application to track your location and receive notifications if the child has left a previously defined area. By the way, at the moment watch DokiWatch can be ordered at a price of $130, although the delivery will start only in may. The color range is limited to only a few options: red, blue, yellow and grey.