New years eve we rasskazyvali about the plans for Netflix to appear on the screens of Russians in the first half of 2016.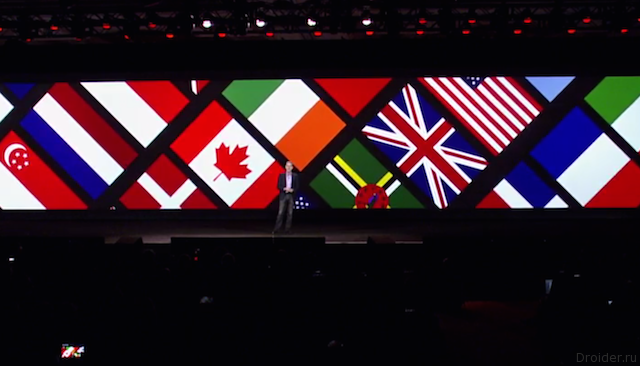 Once Again, the rumors were true. January 6, the largest online cinema started in Russia and 129 countries.
"With this launch, users around the world, from Singapore to St. Petersburg and from San Francisco to Sao Paulo will be able to enjoy TV shows and movies at the same time — no more expectations", commented the launch of the reed Hastings – CEO of Netflix.
However, full launch that got users 6 January, difficult to call. Service menu, subtitles for films and TV shows, prices are still on the English language and in Euro currency. Anyone who wanted to replace ivi "Mediateca" and similar services, will have to wait. It seems that Netflix will have to localize and Refine yourself on the go.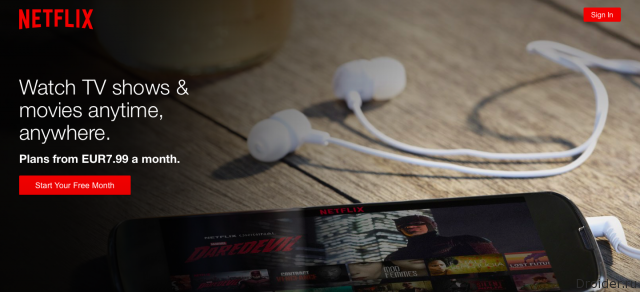 At the cinema 3 of the tariff. Each of them is hardly "taking into account the Russian realities."
The Base rate for 7.99 euros/month (649 rubles). Subscription allows you to watch movies and TV shows on one screen in SD quality.
Standard rate for 9.99 euros/month (799 rubles). Viewing content on 2 screens simultaneously in HD quality.
Premium fare for 11.99 euros/month (949 rubles). UltraHD content to 4 screens simultaneously
New user, regardless of the chosen tariff, gets a month's free trial.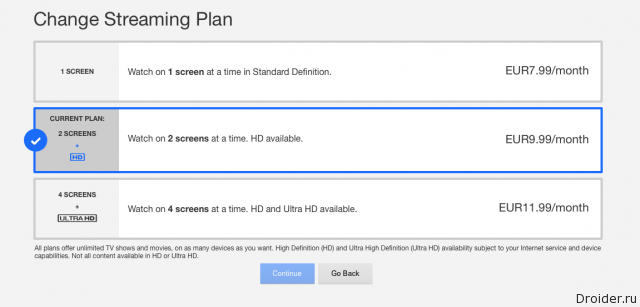 Netflix is available on multiple platforms: Android, iOS, Windows, Smart TV, PC, Mac, Nintendo Wii, Nintendo Wii U, PlayStation 3, Xbox 360, PS Vita, Nintendo 3DS, PlayStation 4 and Xbox One.
It looks like the web version of the service with customized recommendations.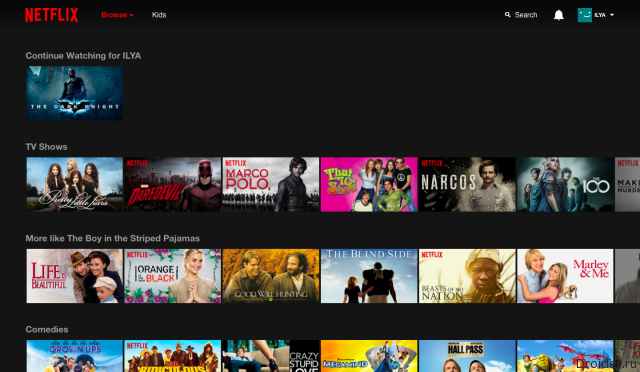 In addition to the Russians, to try out Netflix now available for the citizens of Ukraine, India, South Korea, Thailand and other countries. Online cinema is subject to us legislation and does not provide services on the territory of Crimea, China, Syria and North Korea.