Several years Samsung was not looking in the direction of Windows devices, but in 2016, has decided to refresh the skills.
During CES 2016, the company unveiled the Galaxy TabPro S — hybrid tablet with a SuperAMOLED screen and the Windows 10 operating system.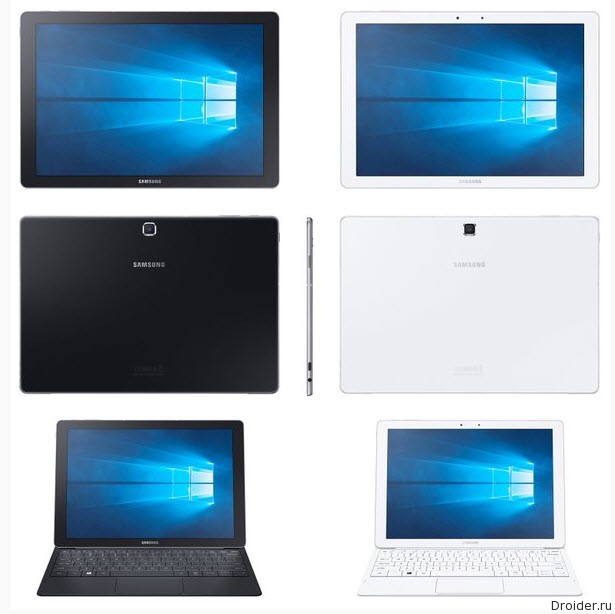 The Gadget is running on a desktop OS Microsoft version Home or Pro depending on the model. Under the 12-inch screen with a resolution of 2160x1440 pixels working dual-core Intel Core M 2.2 GHz, LTE-Modul,4 GB RAM/128 or 256 GB SSD and battery 5 200 mAh. Resolution main and front cameras of 5 megapixels.
Hybrid tablet — experimental niche for Samsung, so the manufacturer is limited to one device, but it will cost a lot. The exact price, unfortunately, is not specified.