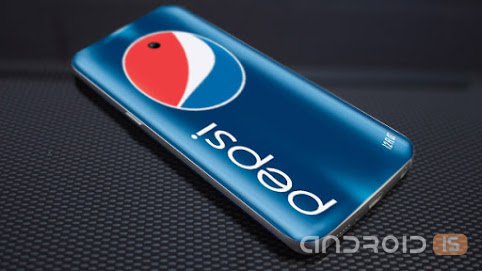 If you believe the rumors, Pepsi intends in the near future to develop a completely new initiative, making his debut on the mobile market as the smartphone maker.
In particular, the source of this information has become the Chinese social network Weibo. According to unconfirmed reports, 20 Oct Pepsi "refresh" the mobile market with their first born, a mid-range smartphone called P1 Pepsi.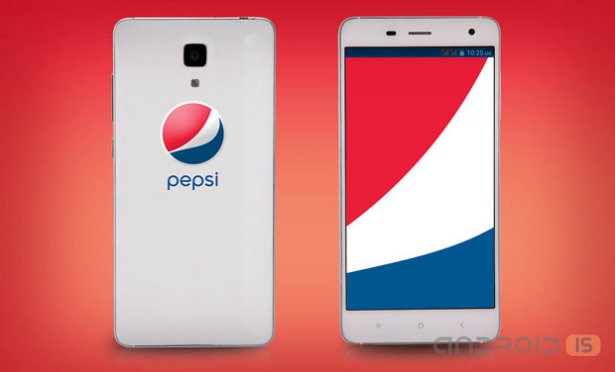 Were Leaked information says that the Pepsi P1 smartphone will have a 5.5-inch display with a resolution of 1920x1080 pixels, eight-processor MediaTek MT6592 with a clock frequency of 1.7 GHz with Mali450 graphics, 2 GB of RAM and 16 GB of internal expandable memory, 5-megapixel front and 13-megapixel main camera, the fingerprint scanner, battery capacity of 3000 mAh and, of course, has a preinstalled operating system Android version 5.1 Lollipop.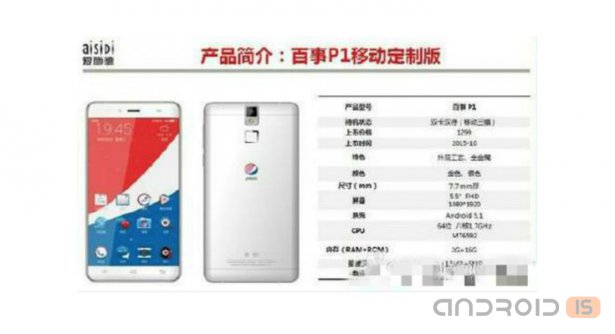 According to rumors, the presentation and start taking pre-orders for the debut middling Pepsi P1 will be held in exactly one week, October 20. Estimated recommended price of new items will not exceed $205.