Today, Sony has unveiled a pair of its new smartphones – Xperia Xperia M5 and C5 Ultra.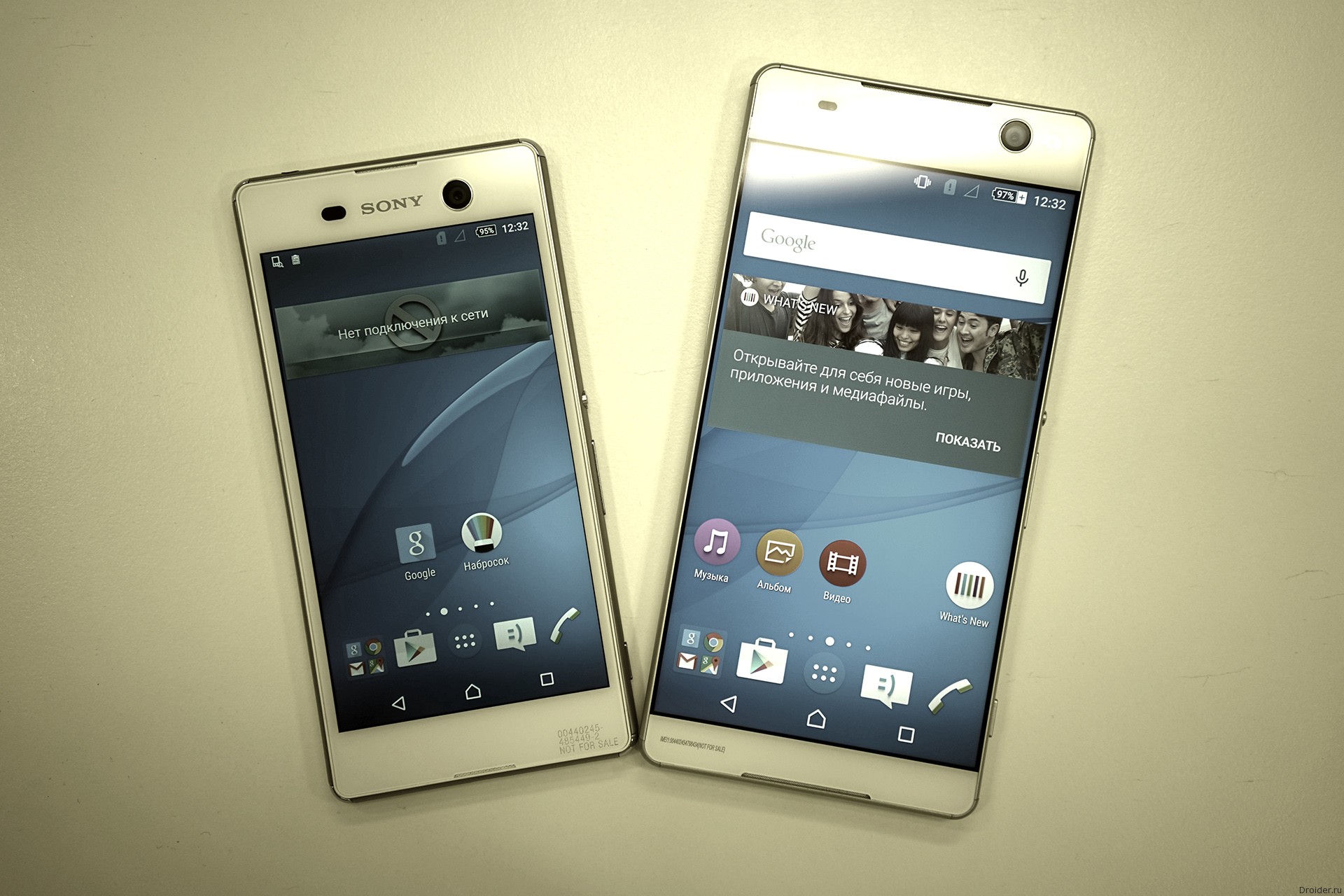 We Offer you to look at the news and see their positioning in the lineup, and characteristics.
Let's Start with the smaller models. Appearance Xperia Sony M5 traditional: front and rear panel of glass, stern features, antinuclear "corners" steel and plug that protects your SIM card against moisture.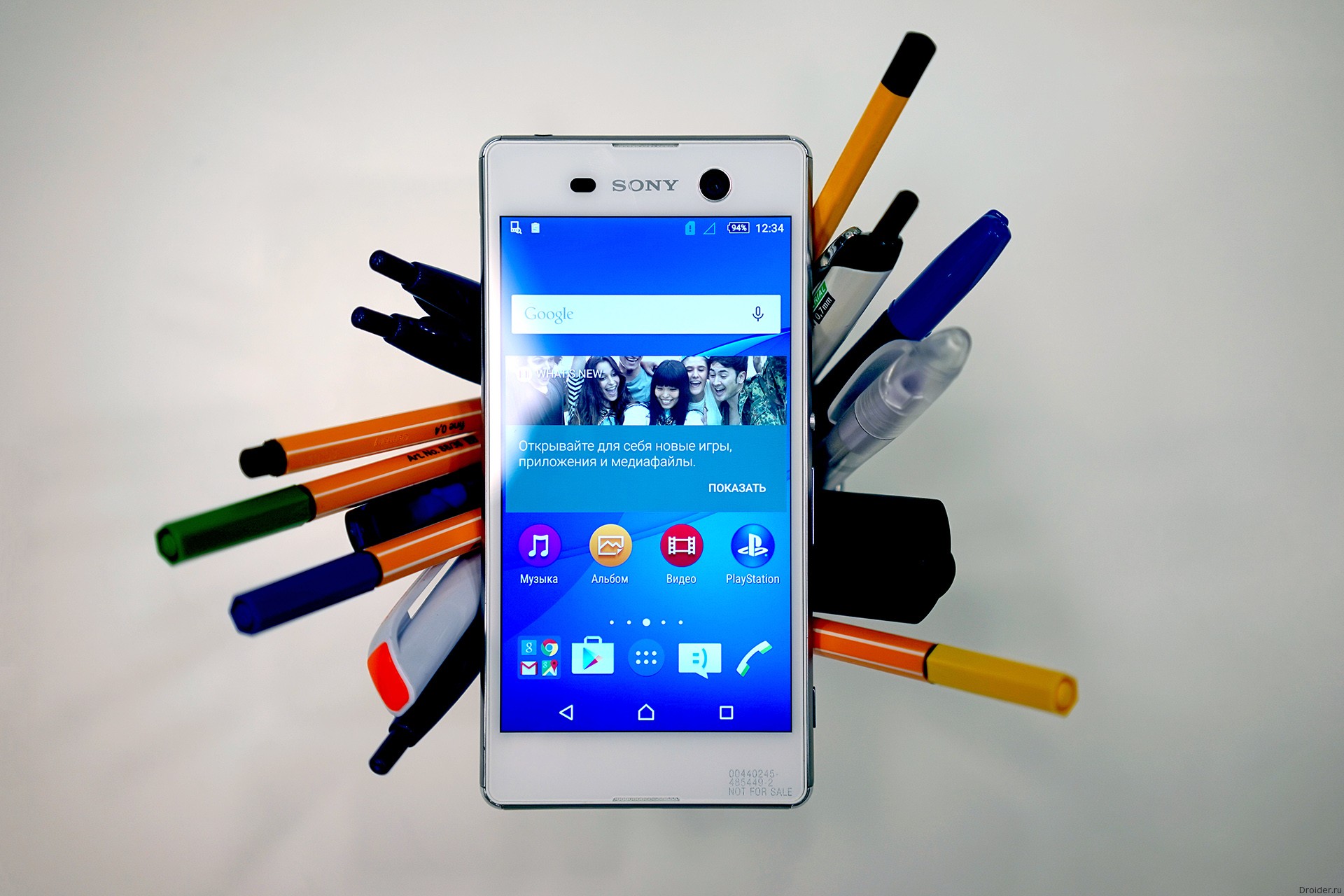 The Emphasis in the model is made on the camera. The main has a resolution of 21.5 megapixels and the ability to shoot video in 4K and hybrid AF system. The device combined contrast (used in smartphones) and phase (inherent to SLR and mirrorless cameras) methods. All this will increase the accuracy and speed of camera focus on the object.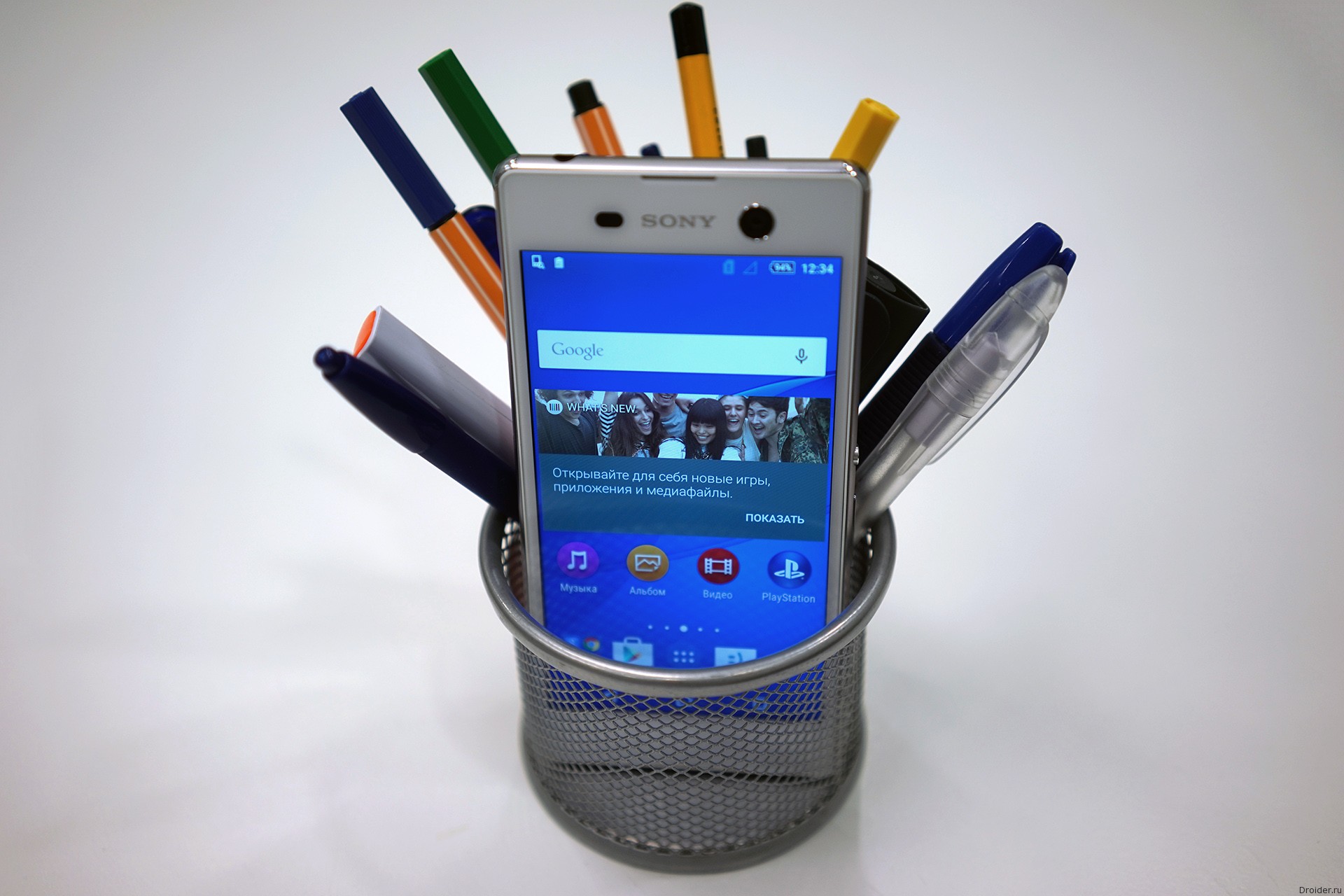 About the front camera too is not forgotten: she was given a resolution of 13 megapixels.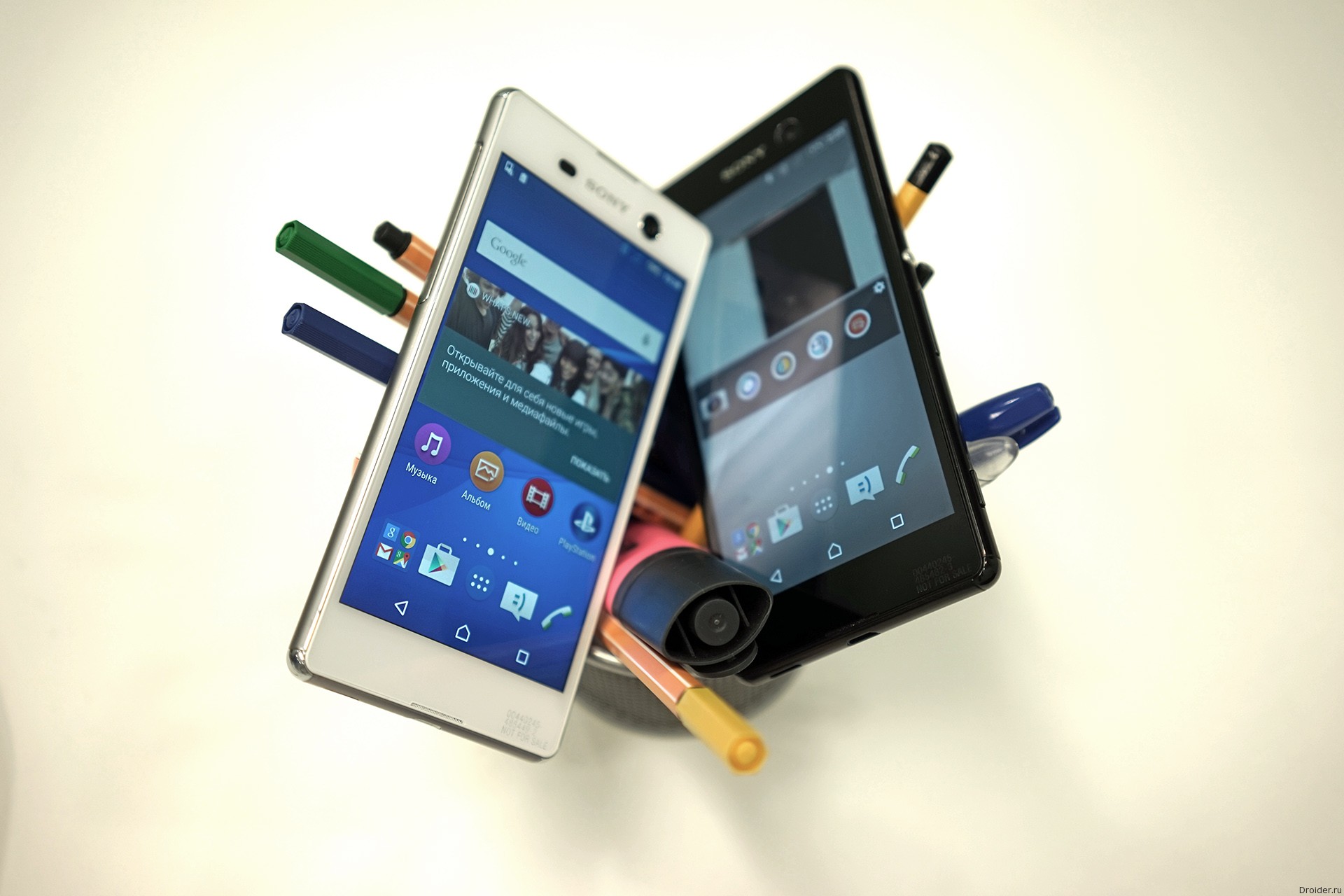 As for the toppings, the Xperia M5 is equipped with the latest platform from Helio X10 from MediaTek with eight-core processor with a frequency of 2 MHz, battery, 2600 mAh, 3 GB of RAM and 16 GB of internal memory. RAM is exactly the same as the flagships is 3GB, and the volume of the built-in memory is 16 gigabytes. There is NFC module and LTE support. In addition, the smartphone is protected from dust and moisture according to the standards IP65/. I mean you can use underwater to a depth of 1 meter for 3 minutes.
Sales will begin in September at a price of about 25 000. However, the output may be some adjustments. It may be released and Dual SIM version.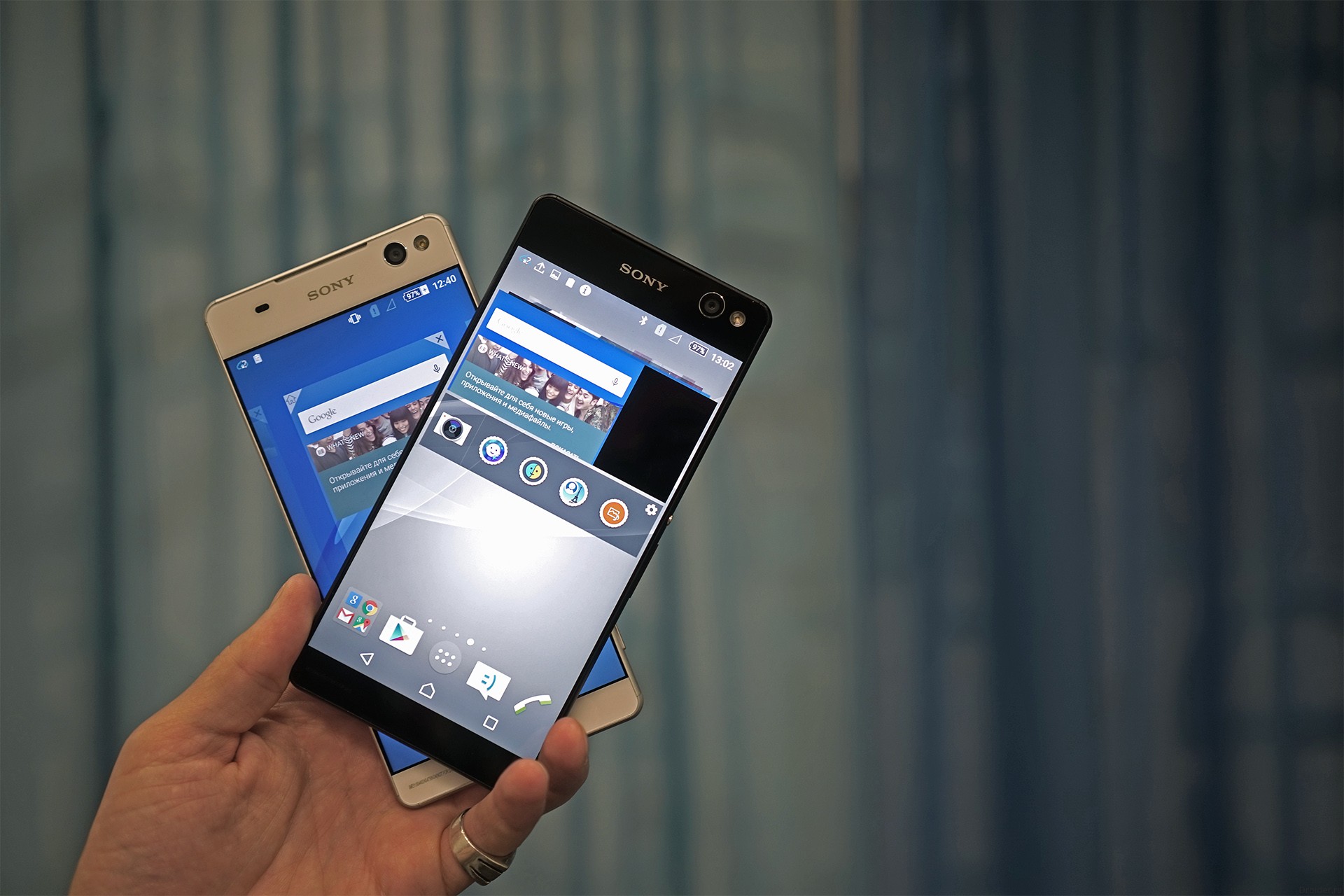 As to C5 phablet Xperia Ultra, the "wow-effect" creates a screen: six-inch FullHD IPS-matrix, which is almost not frame the frame. The case is a sealed sandwich of plastic and aluminum that does not give dust and moisture resistance.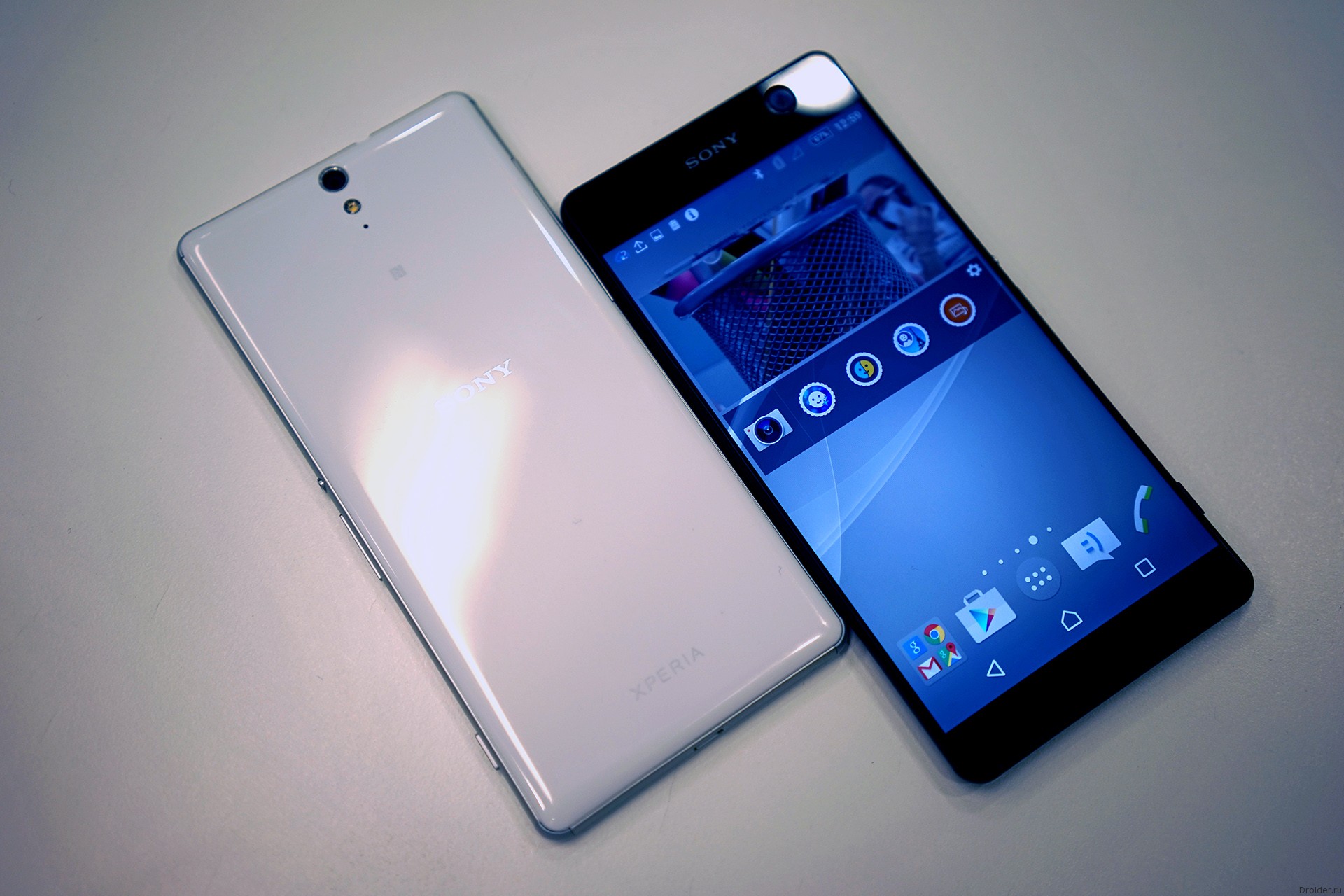 Both cameras have a resolution of 13 megapixels and accompanied by a led flash. Other features "serednjachkov": processor MediaTek MT6752, 2 GB of RAM and 16 GB + microSD. Accurate battery capacity, unfortunately, not yet announced.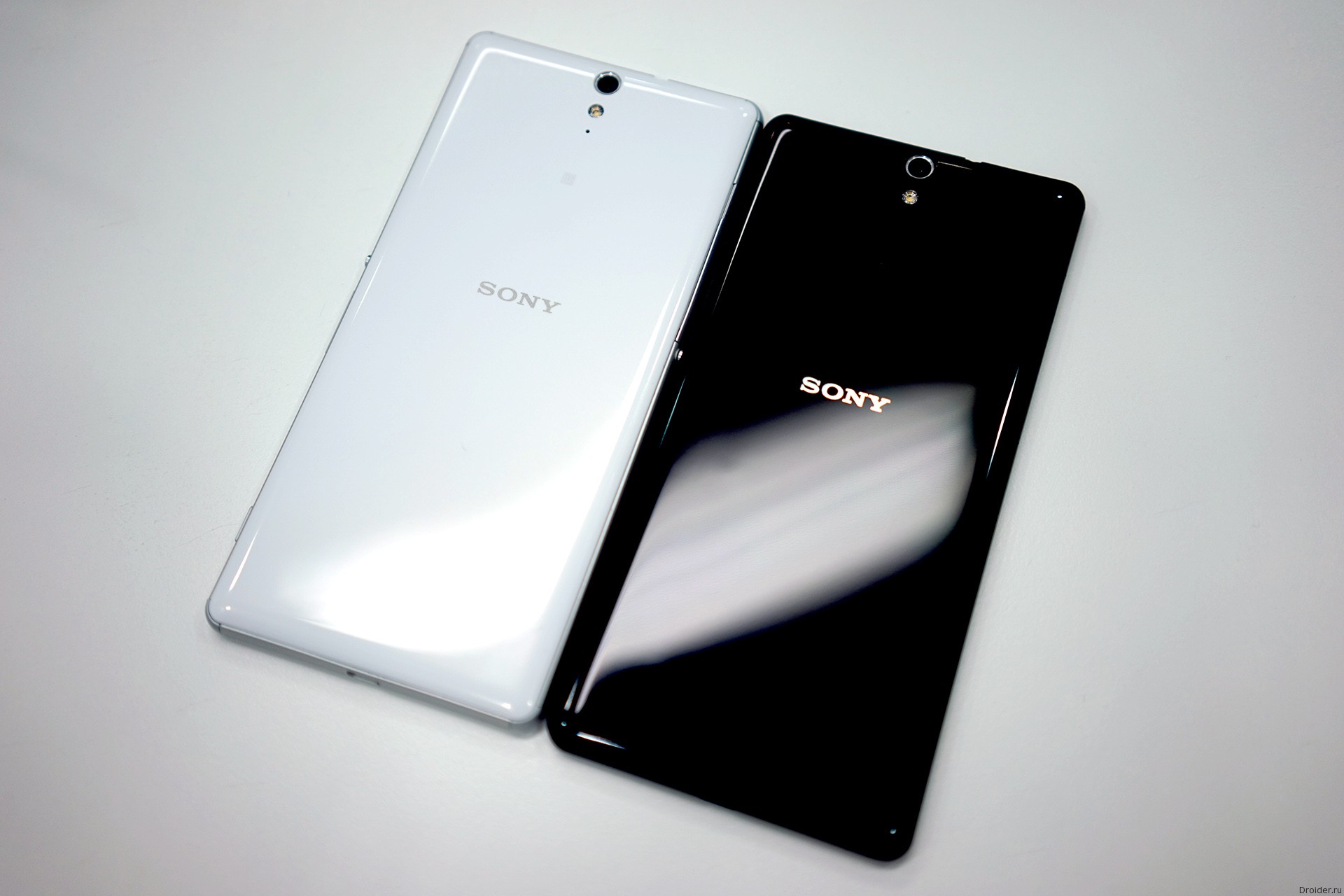 In Russia, Xperia C5 will only be shipped in the modification 2 of the SIM card. Available colors – black, white and mint. The estimated price is 16 000 rubles.