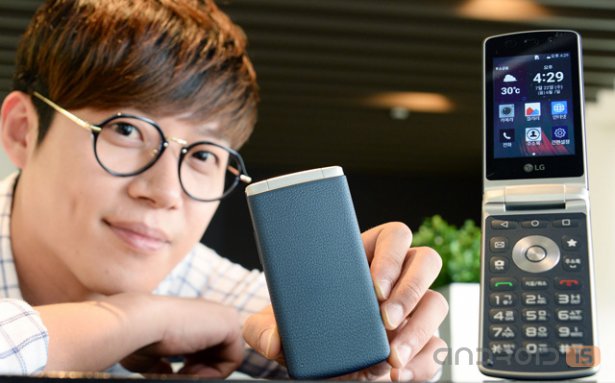 As promised earlier, LG in its home market in South Korea, has introduced another smartphone in the form factor clamshell, model Gentle design highlight of which were the faux-leather.
In fact, LG Gentle can be called a normal state, only non-traditional form factor of the clamshell and the plastic body that simulates a leather texture highlight the novelty of thousands of their own kind.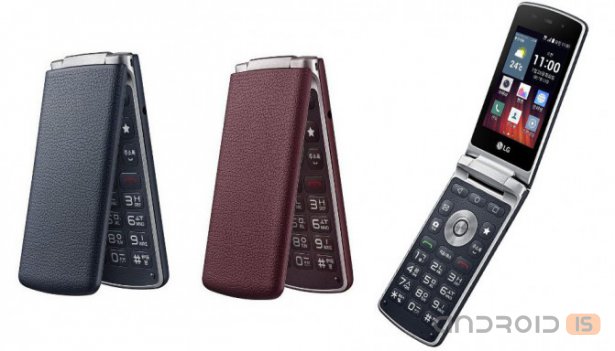 So, features a 3.2-inch touchscreen display with a resolution of 480x320 pixels, smartphone LG Gentle built on a Quad-core Snapdragon 210 with a frequency of 1.1 GHz, has 1 GB of RAM and a modest 4 GB of internal expandable memory, 5-megapixel primary and a basic VGA front camera the battery capacity of 1700 mAh and the latest Android version 5.1 Lollipop.
Perhaps the only characteristic that meets the current standards, include support for 4G LTE. Dimensions of the device is equal to 117,7x58,7x16,6 mm, weight - 143 g. In the next few days sales of the clamshell LG Gentle start on the market of South Korea, the appearance of the device outside the home market of the manufacturer is unlikely. The price of LG Gentle was estimated at around $175.